CS:GO simply can't be kept down and is still considered the most popular and most consistent FPS shooter in esports. Reason enough for 24 professional teams to travel to Katowice, Poland, to compete for a prize pool of $1 million dollar. The tournament, organized under the banner of the ESL (Electronic Sports League), is an annual highlight for every esports fan. Teams that have qualified for the gigantic online event in the 12 months of the ESL online league will meet here. The IEM Katowice is already being held for the seventh time and enjoys great popularity on Twitch and among esports fans all over the world - no wonder, as some legendary and exciting matches have already been contested here. As always, the tournament will be broadcast live on Twitch with commentary.
Two weeks of gaming at the highest level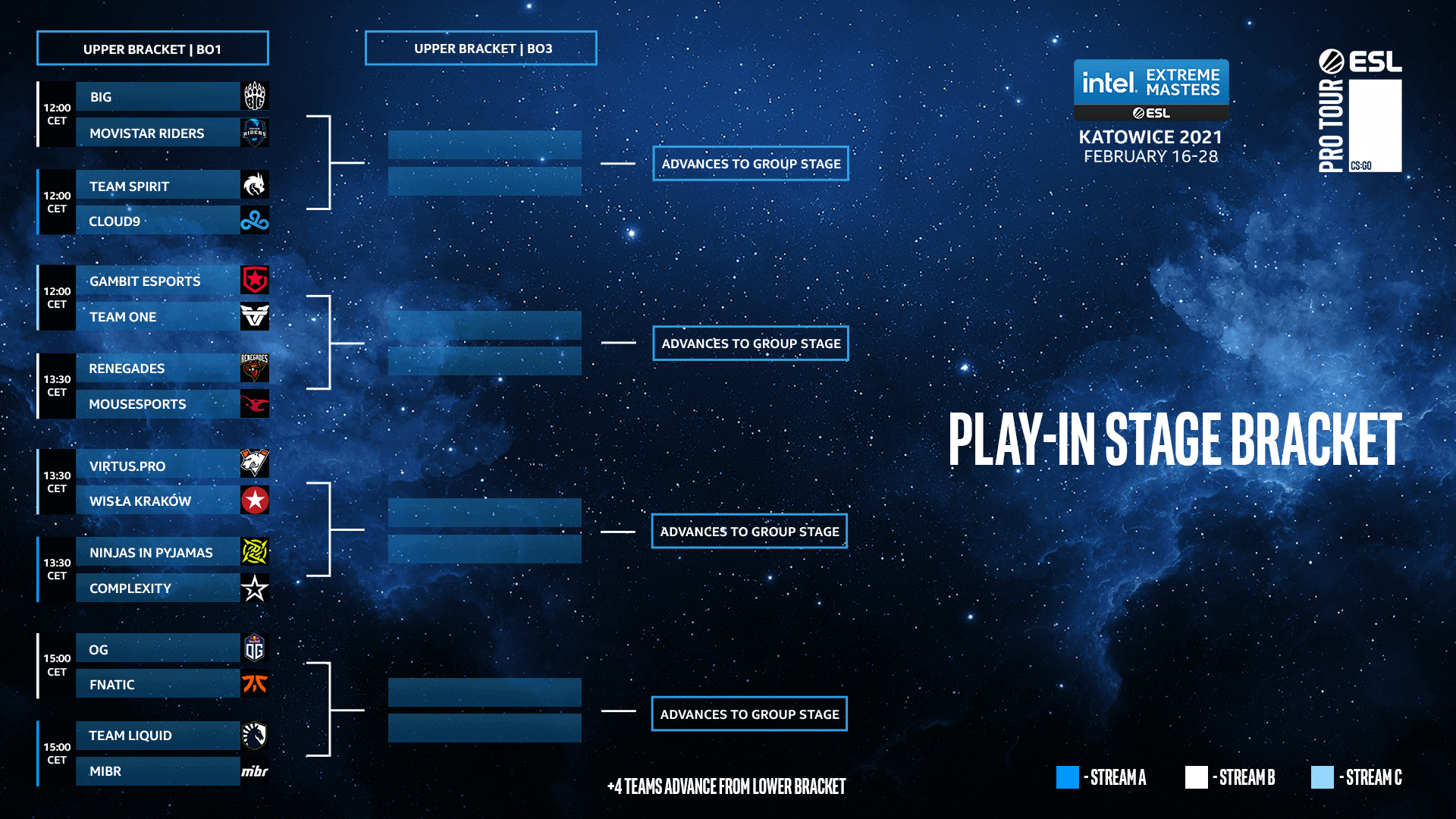 The winner will be determined between February 16 and February 28, 2021. In addition to the eight teams that qualified directly for the group stage, the teams that still have a chance of making it to the group stage will compete in the play-in bracket from February 18th to 21th. From there, it's straight into the play-offs, i.e. the knockout phase of the tournament. So we can be curious to see how the best teams in the world will do. Due to the current situation, the tournament will take place without spectators, as in the previous year, but in a wonderfully prepared studio. There, once again, former professional gamers, experts and streamers will enhance the program with their expert knowledge. Those who want to follow the spectacle live should check outESL's Twitch CS:GO channelstarting at 12 pm.
Maurice
Content Creator
Quality Content right from the heart of a passionate Gamer. :)