What sets Fortnite apart from its competitors is the ability to mine materials and build buildings. You can mine three different materials: Wood, stone and metal. With these you can then choose from four different components and thus enable yourself to protect a building, even if you get into battle in the open field. This unique feature, coupled with the high quality design, many gimmicks and unique skins and emotes, made Fortnite a global hit that continues to this day. Also all Twitch records were broken by streamers like Ninja.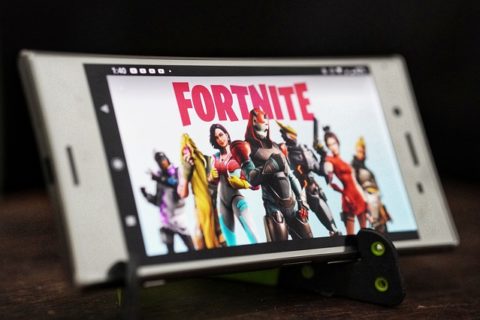 What type of streamer is Fortnite suitable for?
Fortnite is more than a simple Battle Royale game. It is aimed at young and old, friends of shooters, survival games and in some ways even RPG lovers. Because of the constant updates the game never gets boring and there is always something new.
So Fortnite is suitable for a very large variety of streamer types and is difficult to generalize. But what you can say is that the majority of Fortnite streamers exclusively stream this title and not like some others a lot of other games. Probably also because Fortnite has a very large following compared to other games.
So if you are a fan of the game, as well as providing talent and entertainment value, then Fortnite is definitely an excellent game to start your streaming career.
Is it too late to start streaming with Fortnite?
Fortnite has been one of the most successful categories on Twitch, YouTube etc. A lot of enthusiastic viewers watch streams of the game and there is also a huge supply of streamers. So if you want to stream Fortnite successfully, you have to be prepared for many competitors and add a lot of unique features to your stream to not get lost in the turmoil.
Skill for the game itself and an entertaining personality are good basic requirements. After that, details such as the design of the channel, a consistent streaming schedule as well as good branding are important. Once you have dealt with these issues and created a good implementation plan, you can still become a successful streamer through Fortnite.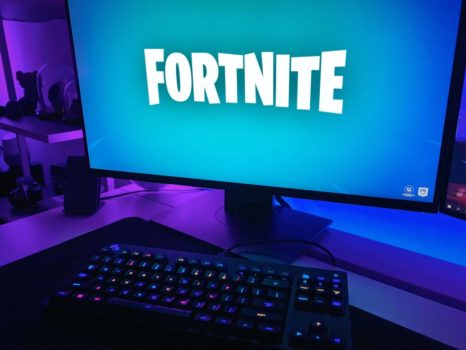 The right design for your Fortnite Stream!
Fortnite is an action packed, colorful game. Therefore it is very important to find a suitable layout for your stream and channel. If you are not careful with this decision, the quality or the viewer experience can suffer very quickly. We at OWN3D offer complete designs, also especially for Fortnite. In these you have a very suitable, lovingly designed channel layout, an overlay for your stream, and alerts and panels matching the style of Fortnite. We even offer completely animated packages to make your stream even more lively. You can find our designs especially for Fortnite here:
Feel free to take a look at some of our designs - we have a video preview for each one so you can get a good idea of what to expect. Once you have purchased a design, you will receive all the necessary files directly for download. We also provide instructions on how to integrate them into the most common broadcasting softwares.