The webcam market has been booming like never before since 2020, and manufacturers from all over the world are launching new models that offer better image quality and higher frame rates. But the webcam hype doesn't just continue because of the current home office situation; facecams are also becoming increasingly popular in the streaming sector. If you want to really rock the boat with your Twitch channel, you don't necessarily need a webcam, but it's much more appealing to viewers than just hearing the voice of a streamer.
Now, gaming specialists Razer have followed suit and updated their already outdated Razer Kiyo, calling it the Kiyo Pro and targeting gamers and streamers in particular.
Full HD, 60 FPS & HDR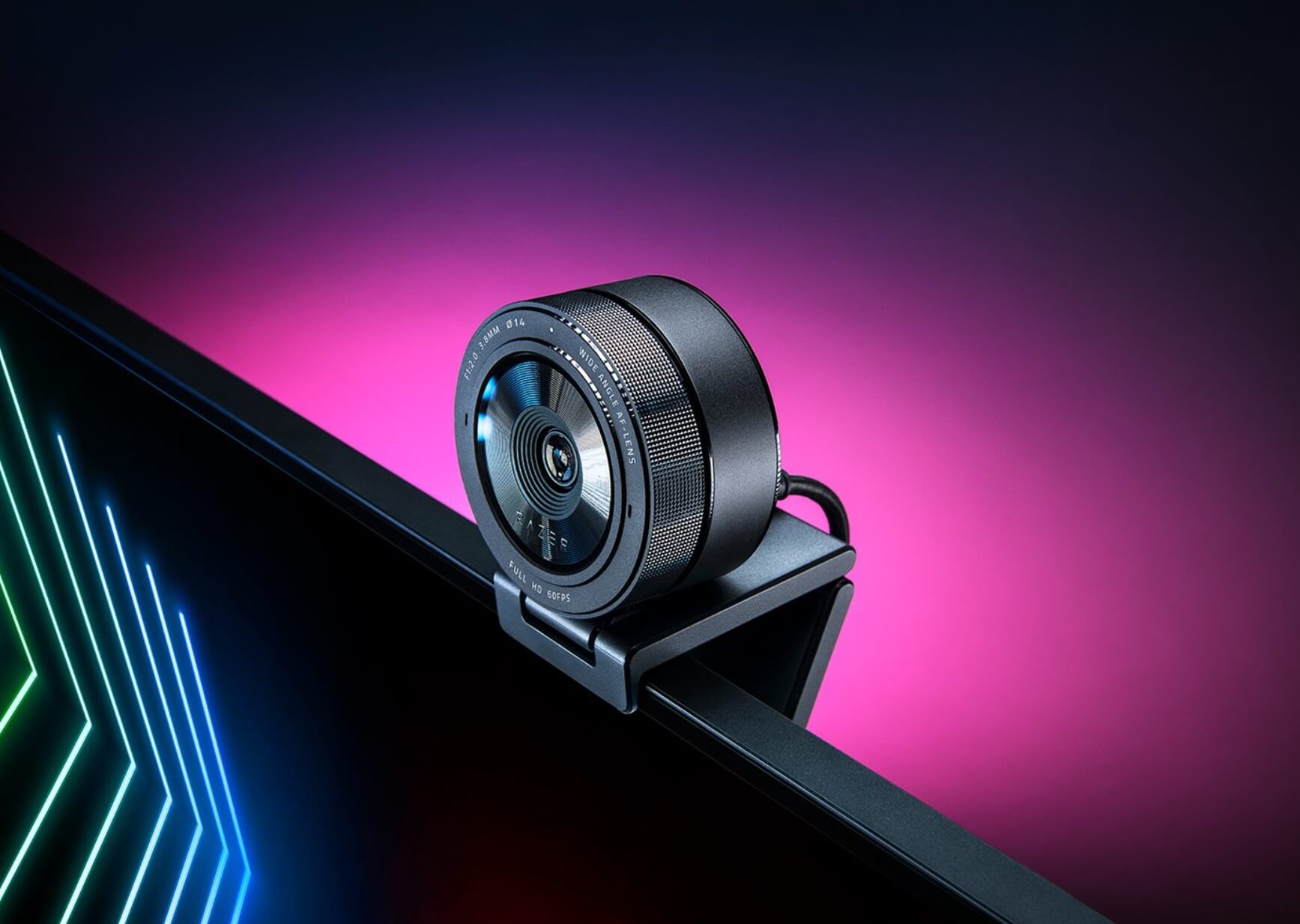 The Gorilla Glass lens has a maximum resolution of 1080p and offers a constant 60 FPS without HDR. Those who activate the webcam's HDR mode will have to be satisfied with a mere 30 FPS, because unfortunately this is all that is possible in this case. The large CMOS sensor with STARVIS technology is supposed to be a decisive selling point. Thus, the camera is supposed to automatically detect the ambient lighting and adjust the image so that everything is crisp, clear and visible even in poorly lit rooms. This feature is especially interesting for gamers and streamers, because they prefer to enjoy their gaming sessions in front of the monitor in dimmed light.
The previous model, the Razer Kiyo (without Pro), had a built-in light ring that could be adjusted manually and as desired. The first tests will show how the new model will perform in terms of lighting. The camera can be pre-ordered from Razer and Amazon for around 209 Euros (~$209) and is expected to be shipped to consumers in mid-March.