Yesterday evening Knossi hosted his popular talent show "Show Your Talent", where his viewers can participate and show off their talent. He was sitting in his house with pop singer Clueso as part of the jury, who was connected via video call, when suddenly a large police contingent stood outside his house. With the words "my place is full of blue light in front of the house! Keep going, I'll be right back," he stood up to get an idea of the situation. Perplexed and unsuspecting, Clueso of course didn't know what was going on either. In the course of the stream it turned out that someone called the police and accused the streamer of a crime.
Knossi partly recorded the events in various Instagram stories and had to leave his seat again and again while Clueso gave his best to entertain the stream.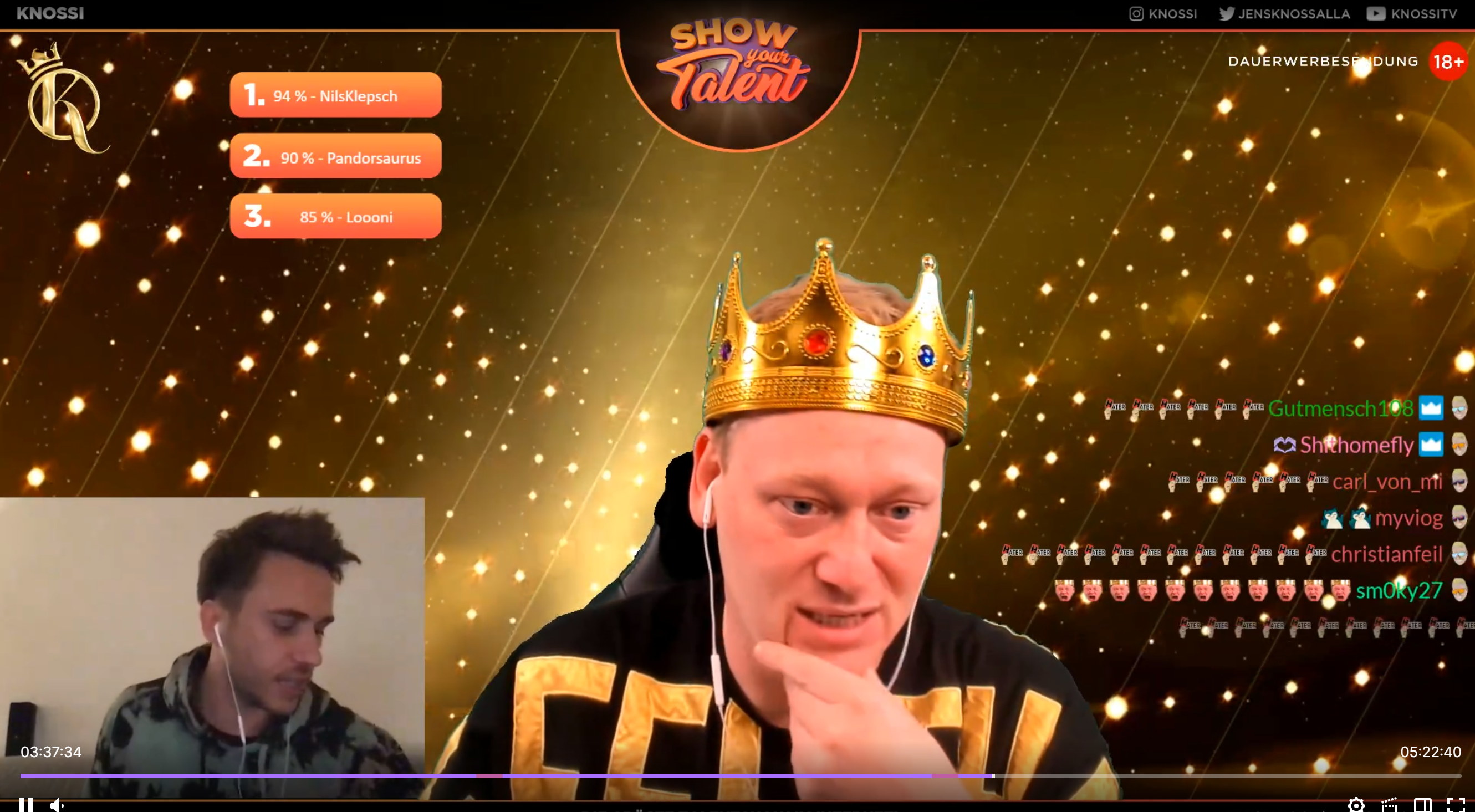 Visibly shocked and flustered, the "Alge" singer then tried to explain to his viewers what happened. He was also loudly admonished by a policeman because he said that "someone called the cops". This sentence probably slipped out of his mouth in the heat of the moment, but once again it served as additional fuel for the already precarious situation. Knossi revealed even during the stream that according to police statements, all the emergency services from the entire village were at his door. Knossi's mother, who lives in the same building, was of course completely upset and shocked.
In the USA such brainless pranks can be a lot more dangerous. In 2018, for example, a father of a family was shot dead by the police as a result of such a "prank call". We are glad that last night's action went relatively smoothly and can only hope that our all-time favorite streamer and his mother could recover from the shock overnight.