At 22:25, a man with a crown on his head runs into the TV studio, his smile up to both ears, the spotlights focused on him, the band plays the intro music and the audience applauds. "The new guy", as he calls himself, has arrived and after the starting signal he immediately gives a little stand-up program, while interacting with the band and somewhat awkwardly and despite the obvious excitement, with his positive manner immediately exudes certain feel-good vibes, which probably not entirely coincidentally remind you of the first editions of Stefan Raab's "TV Total". It's easy to see how comfortable Knossi feels on stage, and there's certainly no denying that years of practicing on Twitch have paid off.
What looks like a man with a pulse of 200 to people who don't know him might just be Knossi at room temperature to real Twitch fans. In contrast to his live shows on Twitch, the 34-year-old still seems rather composed and restrained, because his moderation on private television is not quite as energetic and uninhibited as it is on the Internet.
Evelyn Burdecki makes herself comfortable on the armchair and praises Knossi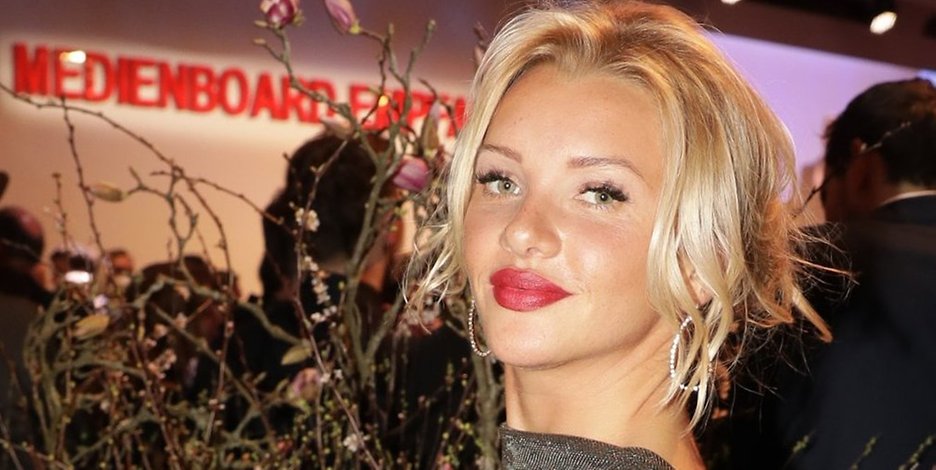 As the show's first guest, the new host invited Reality TV star Evelyn Burdecki, who herself already hosted an edition of the show (Season 1). Knossi makes an attentive and friendly host and chatted with Evelyn about the currently running "Get Me Out of Here!" show on RTL. She was a big fan of "Get Me Out of Here!" and of course regularly tunes in, after all, she herself was crowned the official jungle queen in 2020. It quickly became clear, the two get along well and Evelyn complimented Knossi on his looks and how well he does as a showmaster. A nice gesture to curb Knossi's excitement a bit - so completely queen to king.
The insect man shows what the crawling world has to offer and Knossi satisfies his hunger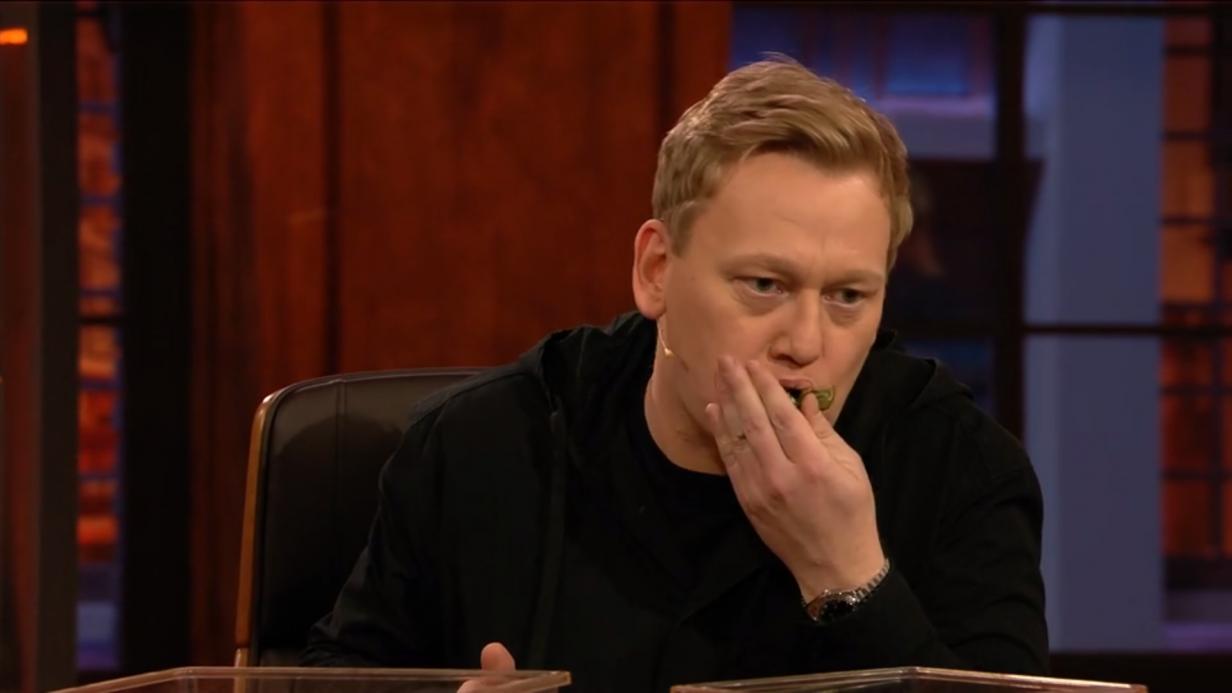 In the "TV Total" style, "Täglich frisch geröstet" will feature not only celebrities but also bizarre guests, some of whom have quirky hobbies. For example, a real insect expert was invited for the first episode. With some exotic little animals in their luggage, Knossi and Evelyn were able to get an idea of what crawls in the forest in Asia or Africa. "Can you eat them?" Knossi asks the expert and, after being given the green light, puts a supposedly real specimen of the genus "walking leaf" in his mouth and chews on it.
As could be seen in the previous camera shot, it was, of course, a replica animal made of marzipan or edible paper. "I don't even know why they're making such a fuss in the jungle camp," the show host admits with his mouth full. And after a nearly 30-minute entertainment show with a questionable outcome, Knossi very briefly and succinctly announces that the show is now over. The first show "Täglich frisch geröstet" with Knossi as host ends with "We continue here with Heiner Bremer and the Nachtjournal" and a confused and amused Ilka Eßmüller afterwards.