OWN3D - Better game streaming
Own3d is a new service which helps the two million streamers on Twitch.tv to improve their stream. CEO Thomas Rafelsberger: "Twitch.tv has more than 100 million gaming fans a month watching game streamers broadcasting video games. However, streamers do not only play, but also act as kind of a TV channel. In order to stand out from the constantly growing number of providers for game streaming products, we offer a variety of products (e.g. stream overlays or the avatar maker), which help the streamers to professionalize their appearance".
Broadcasters who want to optimize their internet presence can purchase website templates especially designed for streamers. In this way, the Twitch and internet presence harmonizes perfectly without having to make a large investment in individual graphic designs. Complete packages and a wider selection in the individual areas will continuously expand the product portfolio.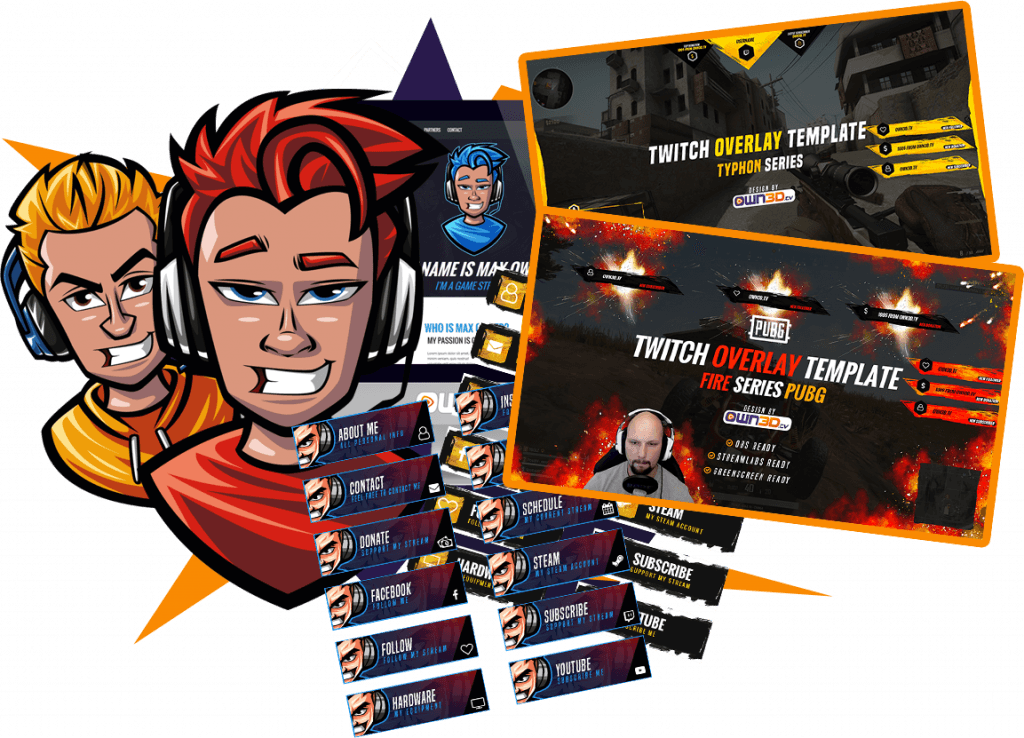 Company with Gamer Heart
The three founders of the young company see themselves with their products as part of the community with which they want to constantly grow. Rafelsberger: "Thanks to the close contact to our customers, we will offer an outstanding portfolio, which is unique on the world market, in the coming months and years. Our team is well positioned from the first hour, which makes us extremely agile in the dynamic gaming market. A strength no competitor can currently offer."
That's why Own3d is investing in a bigger pool of employees. The criteria: carefully selected and close to the community. "Credibility and staying on the pulse of time is vital in this business." In the coming months the Own3d Twitch channel will be covered by employees and partners from the community to show that there are gamers behind the services, who know needs of the customers well. This expertise and the lack of competition in the field is what convinced the investors in the end. Kapa Ventures founder Frank Kappe: "The brave idea, in combination with the wide range of products and the creative team, convinced us. With Own3d, Kapa Ventures is sure to support a company that will have a strong success curve soon ."