Well-known e-sports veteran James Varga has scored, as he put it, a "victory for all streamers", because after a trial that lasted for years, the competent court now ruled that the ban imposed on Varga was not legal. At the time, Twitch justified the ban, which had already been in place for 5 years, by claiming that PhantomL0rd had been tempted to hang around on dubious websites, earn money there with CS:GO bets, and then make this likewise palatable to his viewers in the stream. Twitch did not provide any formal and official justification and the then well-known streamer claimed that he was in some way involved in the profit of these portals and stated several times that Twitch did not have any evidence to back up the accusation.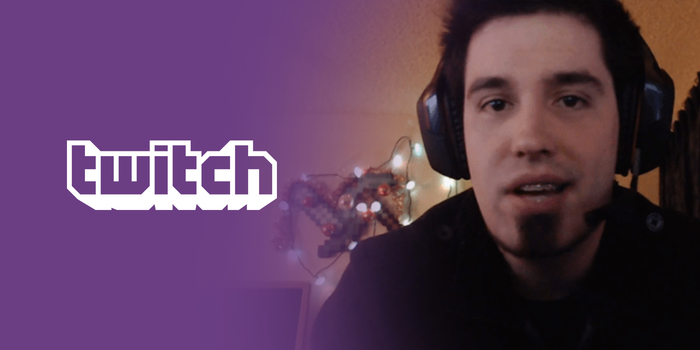 Varga then sued Twitch for 35 million US dollars and has been fighting for his right since 2018, i.e. for two years, which has now finally been awarded to him. Although he does not receive 35 million US dollars from Twitch, but "only" 20,000, he nevertheless gave free rein to his joy about the victory on Twitter. At the time, the streamer signed a contract with Twitch that included a clause stating that he could only sue Twitch for a maximum of 50,000 US dollars if things got tough at some point. Although a judge judicially overruled this clause in 2019 during the ongoing trial because he considered it "nonsensical," the former streamer and e-sportsman was still denied the 35 million he had hoped for.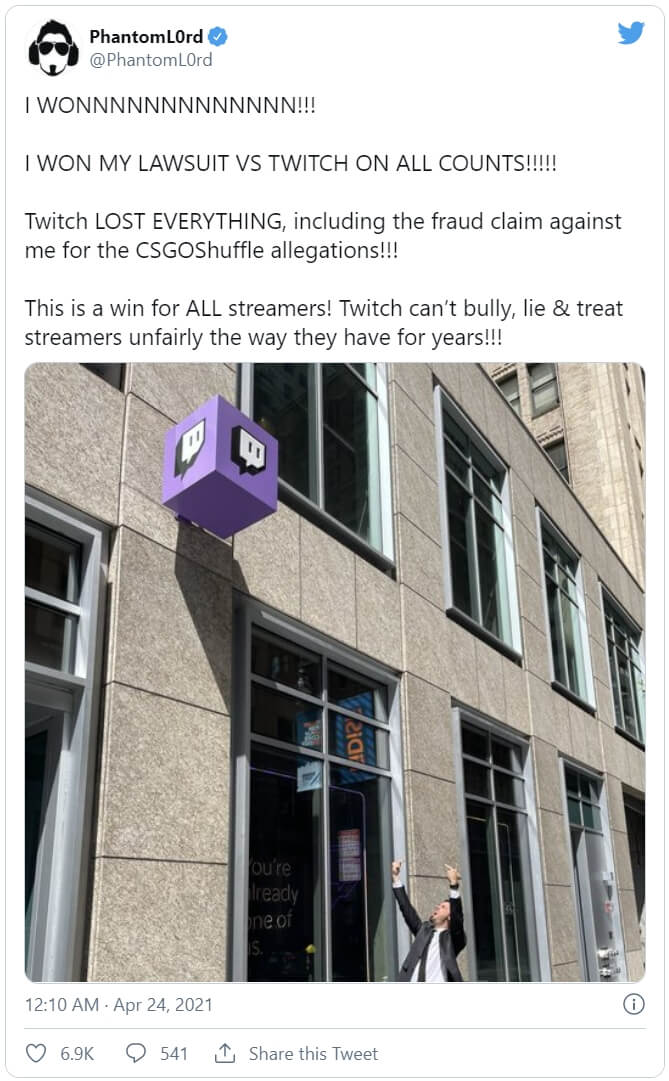 With a proud chest and probably still a lot of adrenaline in his blood from the announcement of the verdict, the 32-year-old gave free rein to his emotions, especially on Twitter. He speaks of a "victory for all streamers" and that from now on Twitch can no longer lie and treat streamers unfairly, as is currently the case in his opinion. Although some users on Twitter agree with him that Twitch's policies are sometimes very opaque and that the platform's banning decisions are very questionable in some cases, there were also dissenting voices. For example, users talked about Twitch actually being the winner of this lawsuit because the original amount of 35 million US dollars was not even close to being reached. The 20,000 US dollars that Twitch now has to pay is likely to be paid out of petty cash by the gigantic company, which will also be happy to put the issue of PhantomL0rd behind it once and for all.