"Cheater on the wall" - this was sung by Germany's most famous gaming bard Jan Hegenberg. There have been several gamers who have been caught cheating live on Twitch in the past, but the streamer "festation" apparently didn't care about anything during the weekend and so he played live on stream CoD:Warzone while various hacks were activated. Among other things, he was able to see enemies through walls and identify where armor and weapons were located on the map.
Immediately there was mockery and derision in the chat for the cheater, because his skills despite the forbidden assistance left a lot to be desired. An attentive Twitter user with the name "Kayla" knew exactly how to get festation banned as fast as possible. She sent a tweet with the necessary information to the well-known streamer TimTheTatman in the hope that the offense would quickly make massive waves. Jackpot - in no time at all, festation's channel was suspended.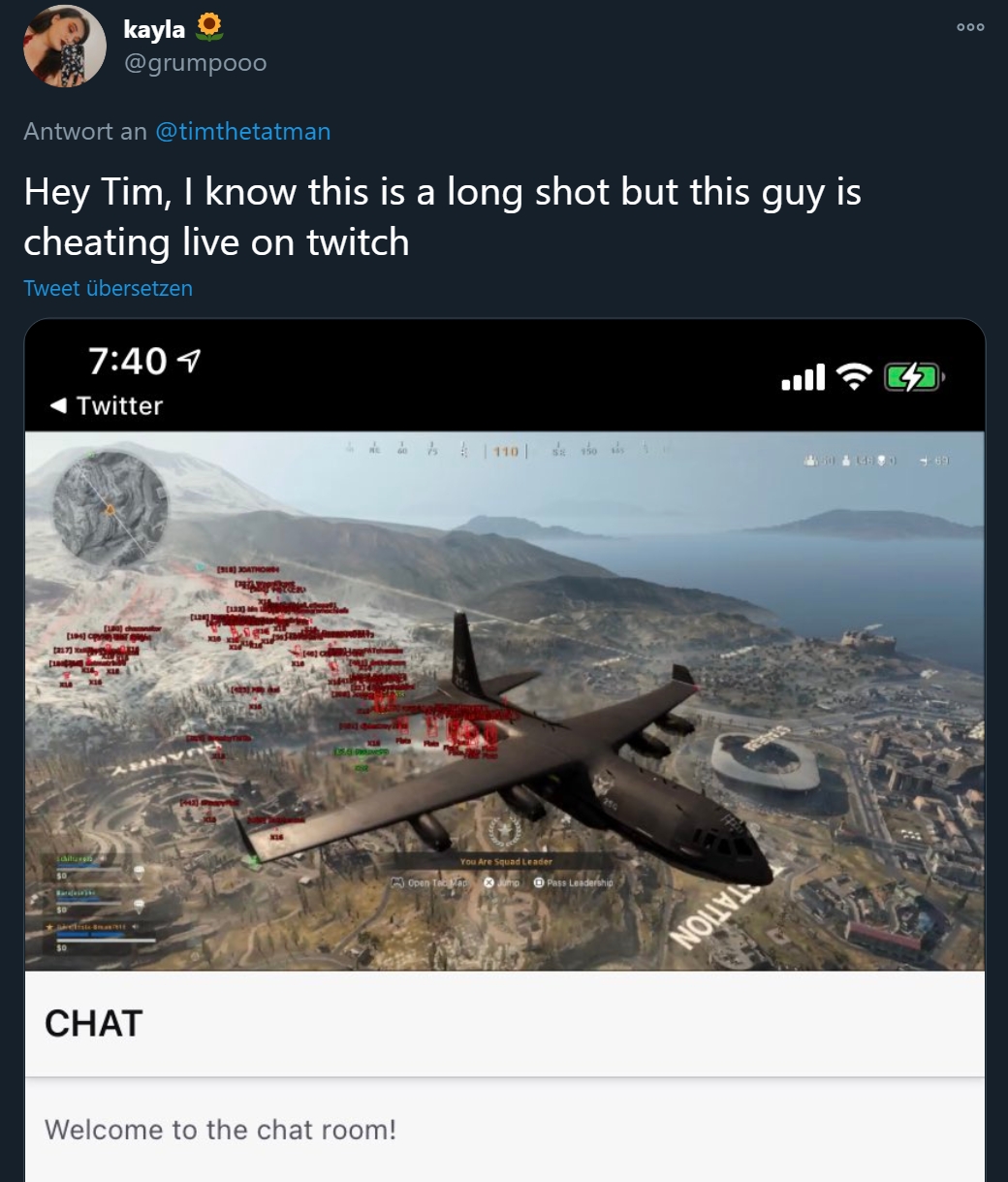 Cheating is not worth it
Again and again streamers attract attention by using hacks and cheats during their broadcasts. However, none of these cheaters has gotten away with this scam for more than 90 minutes. Twitch reacts in such cases in an excellent way and takes the cheaters out of the picture within a very short time.
Activision, publisher of the game, also actively takes care of cheaters. Recently, 20,000 accounts of alleged cheaters were banned. The moral of the story? Cheating is not worth it. 😉
Are you an honest streamer and want to give your Warzone gameplay that special touch? Then get yourself an exclusive design for the game in our online store during our Spooktober-Sale:
Social Media & Marketing
A cheerful social media person. Loves cheese and bubble tea, but never at the same time.