Is everything at Twitch not above board? This claim is now being made after the most successful streamer of the past year spoke out. The Canadian Félix Lengyel was an active and successful e-sports player in Overwatch for four years. He won all the trophies with his teams and fought side by side with Canada's best players in the country's national team. Now 25 years old, he is on Twitch almost every day and leads the "Most Watched Channels'' ranking for 2020 with 160,257,182 hours.
Numbers upon numbers - what's true?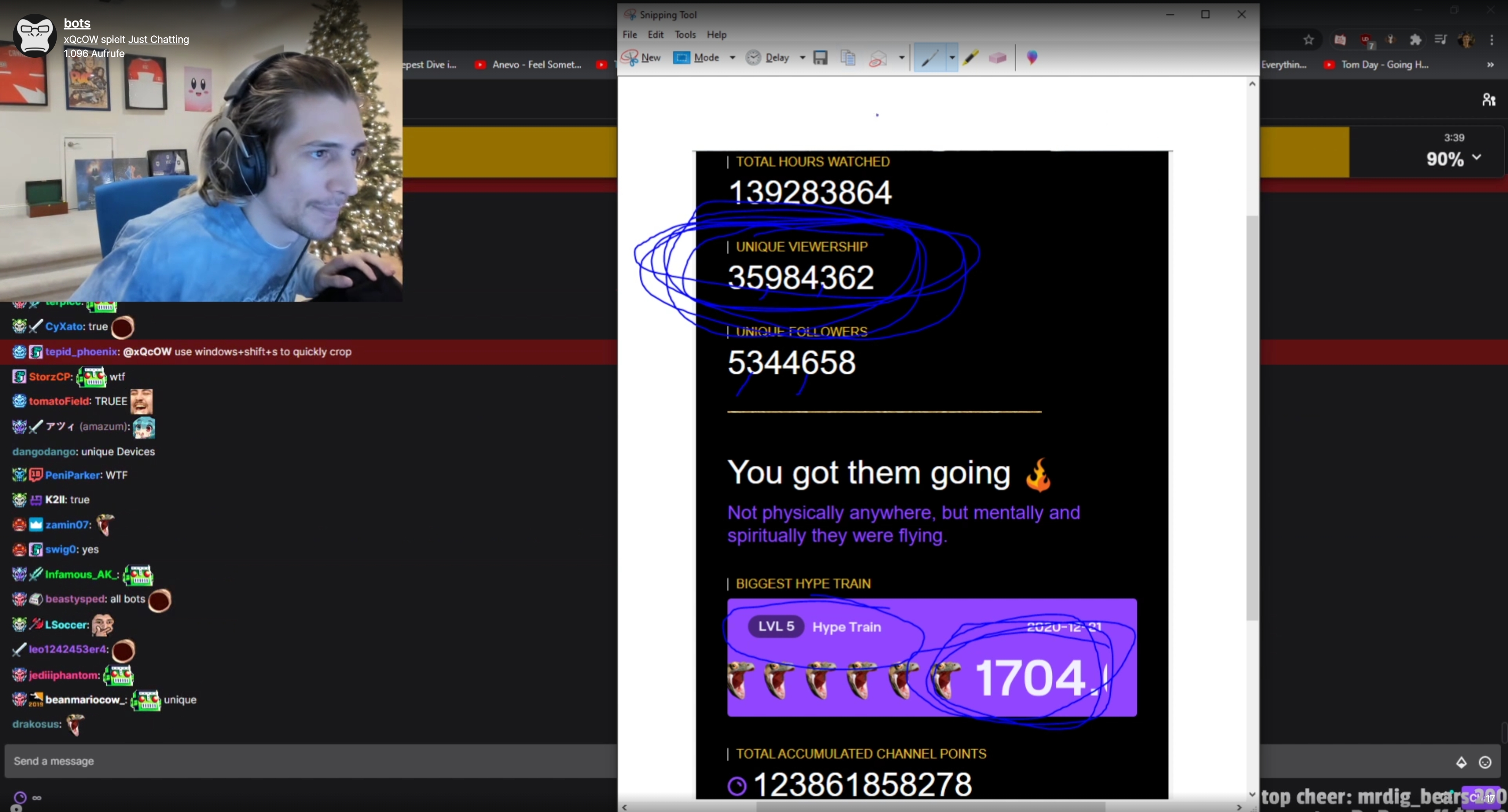 In a livestream, xQc took a look at the figures published by Twitch and is sure that there are a lot of bots involved when it comes to the "Unique Viewership", i.e. the number of viewers whose IP was counted 1 x, regardless of whether they watched the stream regularly throughout the year or only looked in briefly. According to Twitch, around 36,000,000 people have watched his stream at least once. The Canadian is visibly unimpressed and a bit upset, he quickly ticks off the topic and turns straight back to more important things. But is he right?
Twitch numbers should always be treated with caution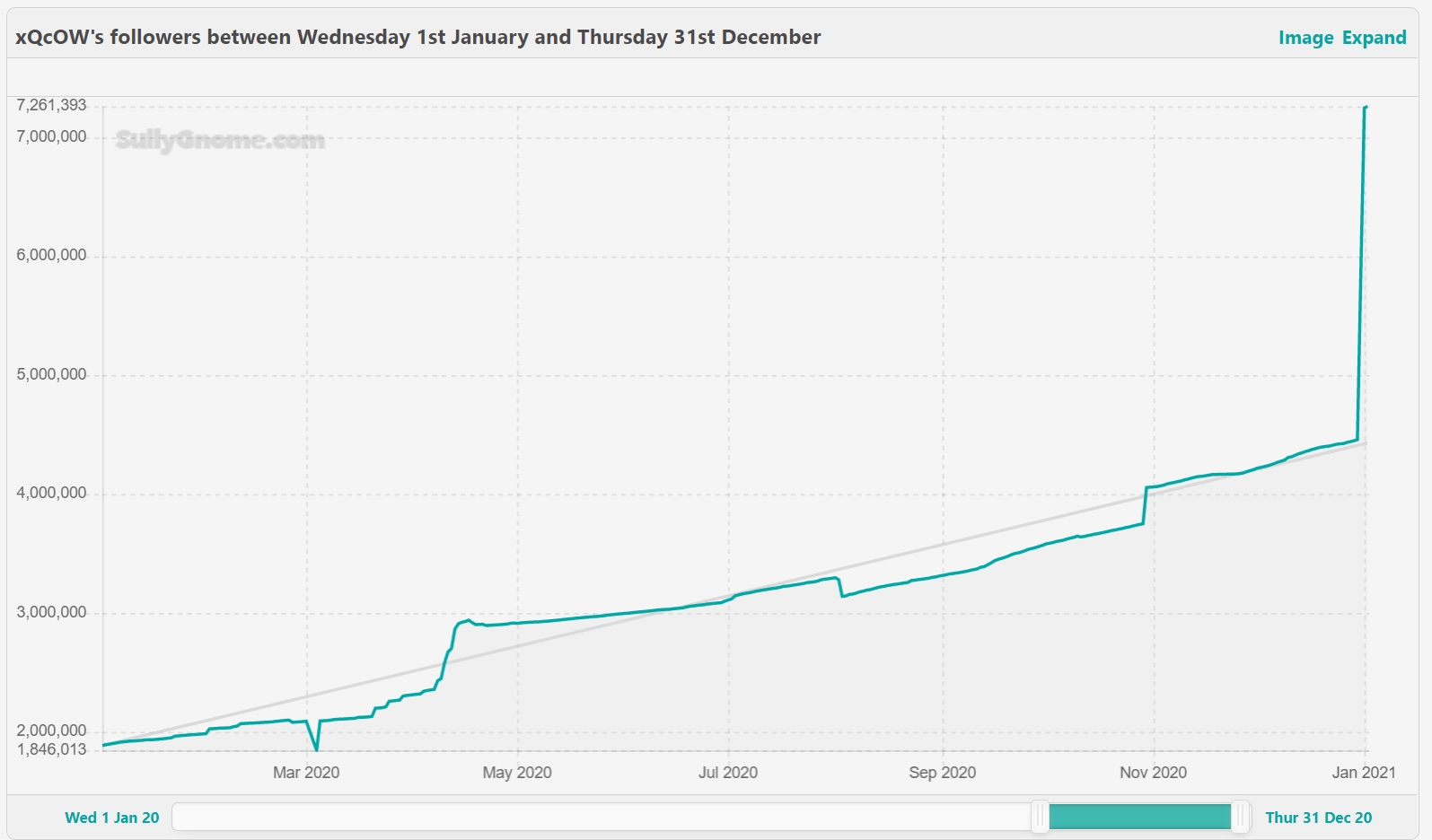 So you can praise yourself for your gigantic numbers, or you can do like xQc and approach the matter with a healthy dose of skepticism. The experienced creator will certainly have his reasons to be so suspicious of these numbers. If you look back at the recent past, you can quickly see that there are always noticeable irregularities and unnatural fluctuations in channels. For example, xQc gained more than 3 million followers in 10 hours in December 2020. Twitch is big, and Twitch is growing - but that such numbers are not natural is something even the biggest numbers denier should recognize.