The ambitious streamer shows not only his gameplay, but also himself, so that the viewers get an impression of who is gaming there and how this person reacts to certain situations. After all, a microphone is not enough to capture a slight smirk or teary eyes. Above all, the bond with the viewer is significantly strengthened by the use of the Facecam, because those who show themselves in their own four walls have nothing to hide and want to offer their fans the perfect streaming experience.
In order to record one's face while gaming and insert it into the stream, the good old webcam is the tool of choice. These are now available in abundance from many manufacturers, but as a streamer you should pay particular attention to the quality of the camera, because a cam that doesn't have a high enough resolution, for example, makes for poor and jerky images. This doesn't look professional, nor is it pleasant for your viewers to watch. When buying a webcam for streaming, it is therefore essential to make sure that it guarantees a high resolution with smooth image sequences. For this purpose, many manufacturers are now developing special "streaming webcams", which not only visually fit well into the overall concept of the gaming room, but also bring useful features that are usually missing in normal webcams.
The growth of the gaming & streaming market in recent years has led to more and more manufacturers jumping on the bandwagon to grab a piece of the big pie. When searching the Internet, you are almost overwhelmed by the gigantic selection of products, which can quickly become overwhelming, especially for newcomers. Whether you're a streaming noob or a seasoned Twitch veteran, you'll always be on the safe side with our streaming webcam guide. We explain what to look for when buying a webcam and which webcams are suitable for professional streaming. We wish you a lot of fun!
1 The most important in a nutshell
Before buying a streaming webcam, you should consider where you want to place the webcam. You will probably achieve the best result with a monitor mount, where the webcam is attached to your monitor. This way, it is always at the same height as your head and offers the ideal viewing angle.
No compromises should be made when it comes to the image sensor, because the better the image sensor, the higher and more detailed the resolution of your streaming webcam. There are some differences, which we will explain in detail below.
In which resolution do you want to include your webcam in your stream? Normal HD webcams can provide a sufficiently detailed image, but as a professional streamer you should always go for at least 1080p.
Some webcams even have built-in microphones, so you may not need a headset or streaming microphone. There are already webcams with acceptable audio quality, but the use of a gaming headset or streaming microphone is almost a prerequisite for the best streaming experience.
There are also differences between models when it comes to compatibility. Your webcam can work wonderfully on a PC, but turn out to be completely unsuitable for use with a PlayStation 5. We'll explain what you have to consider below.
2 Streaming Webcam Test - The best webcams in comparison!
3 Buying guide: What to look for when buying a streaming webcam!
3.1 Image sensor
The size and quality of the built-in image sensor usually determines the quality of the captured image. Streaming webcams with a large image sensor can therefore take better and more detailed pictures, but in most cases they are also significantly more expensive than the common standard models you find. However, while the technical specifications of image sensors tend to play a subordinate role in webcams, it is essential to distinguish between them when buying a system or SLR camera. Current streaming webcams usually use so-called CCD or CMOS sensors. With the steady improvement of smartphone cameras in the past few years, the CMOS sensor technology has become widely accepted and is therefore also used for most streaming webcams. So, while the choice between CCD or CMOS should be unnecessary in a majority of cases, the size of the sensor used could be an indication of how good the image quality is in the end.
Basically, it can be said that larger sensors make for a better image. This is because large sensors are able to capture more light - the more impressions (light) captured, the better and sharper the image. The issue of light is also extremely important with streaming webcams, because with poor lighting, as found in some gaming rooms, a majority of standard webcams are not able to keep the image sharp, smooth and bright at the same time. So, make sure that your next streaming webcam has a large image sensor that will allow you to get good results even in low-light conditions.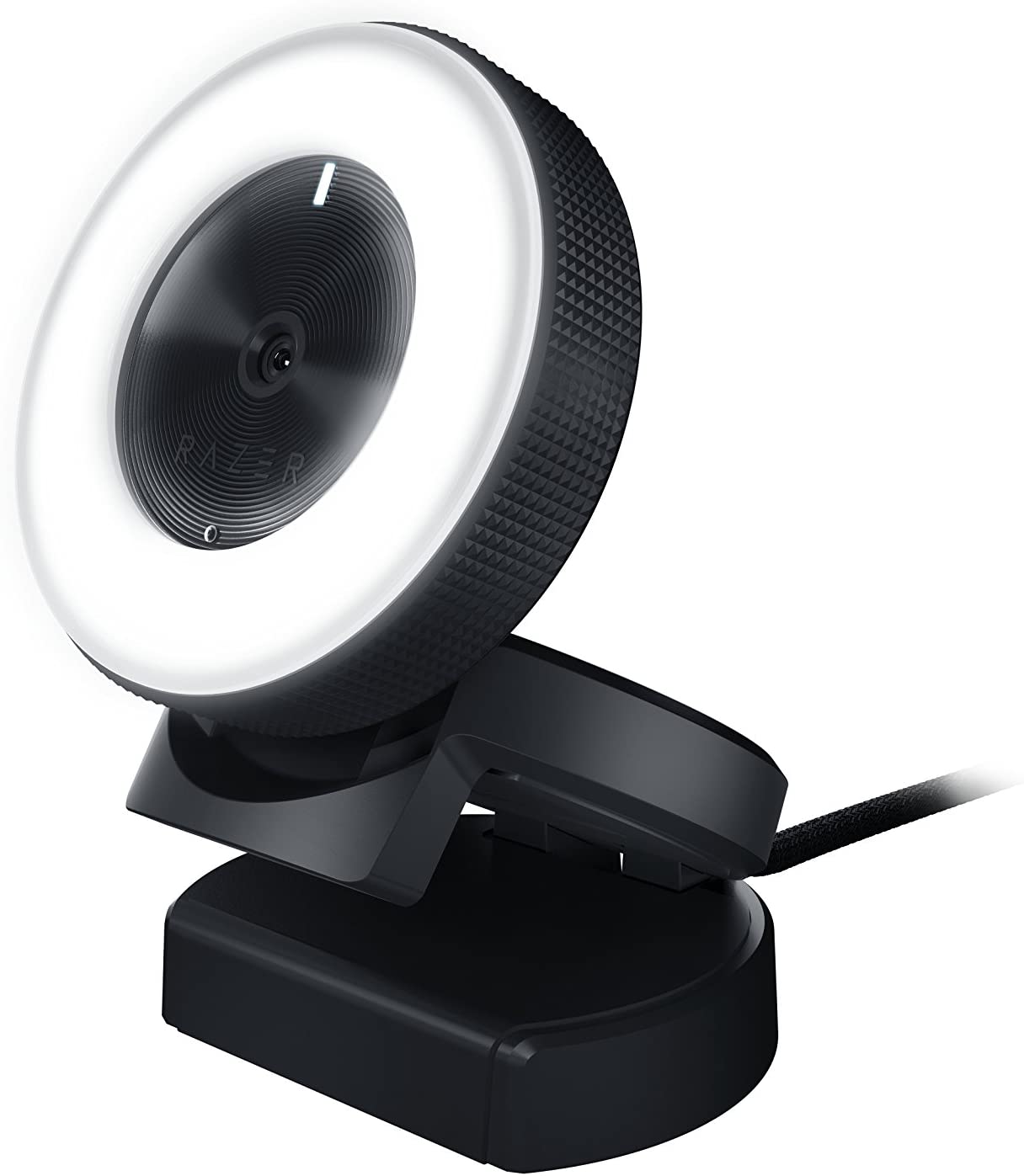 3.2 Resolution
Even though Full HD, or 1080p, has become the standard resolution for many devices, many webcams still only resolve at 720p. The webcam window you include in your stream isn't exactly large and shouldn't obscure the actual gameplay if possible, but contrary to the assumption that you won't be able to tell the difference between 720p and 1080p because of the size of the window, in practice there are huge quality differences. So, a good streaming webcam should have at least a Full HD resolution so that your viewers get a clear and sharp picture of you. The ideal image quality is provided by 4K webcams, which have 4 x the resolution of a good Full HD cam and can therefore also be used for recording YouTube videos. In video calls, too, 4K webcams make a very professional impression and can unleash their true potential because the user doesn't see the image in a small window at the edge of the screen, as in streaming, but stretched across the entire screen in the best case. So, if you want to be prepared for the future and achieve the best possible image quality, you should definitely consider buying a 4K webcam.
3.3 Audio quality
Although most streaming webcams have a built-in stereo microphone, if you want to really take off as a creator, you shouldn't do without a good gaming headset with a microphone or a decent streaming microphone. The microphone of a webcam is more intended for mobile use and short video calls and less for holding hour-long streams. To give your viewers everything they need on an audiovisual level, you should only use the integrated microphone in extreme emergencies.
3.4 Compatibility
Streaming webcams with USB cables should work with any laptop or PC without any problems. In the meantime, however, the industry is also increasingly relying on new technologies like the USB-C port, which not every PC or laptop has by far. So first get an idea of what connection options a device has and then decide which webcam is the right one for the intended use. However, the compatibility of some webcams is different from Windows PCs when used with gaming consoles like the PS5 and Xbox Series X. While Sony only allows the official PlayStation camera as a webcam, you can use just about any USB-powered webcam on your Xbox according to the "Plug & Play" principle.
4 Streaming webcam accessories: The best tripods for webcams!
OXENDURE webcam mount - flexible and stable
If you value flexibility, thewebcam mount from OXENDUREis the right choice, because its 22-inch scissor arm stand allows you to adjust the position of your webcam continuously and freely in all directions. The arm attaches to the heavy base plate, which ensures that the overall construct is stable and solid on your desk - even if you want to reach out and adjust the arm. This tripod is compatible with almost any webcam. Streamers should find this model particularly interesting, because with a maximum adjustment height of 56 cm, the streaming webcam can be effortlessly set and fixed at head height. The assembly is child's play and completed within a few minutes!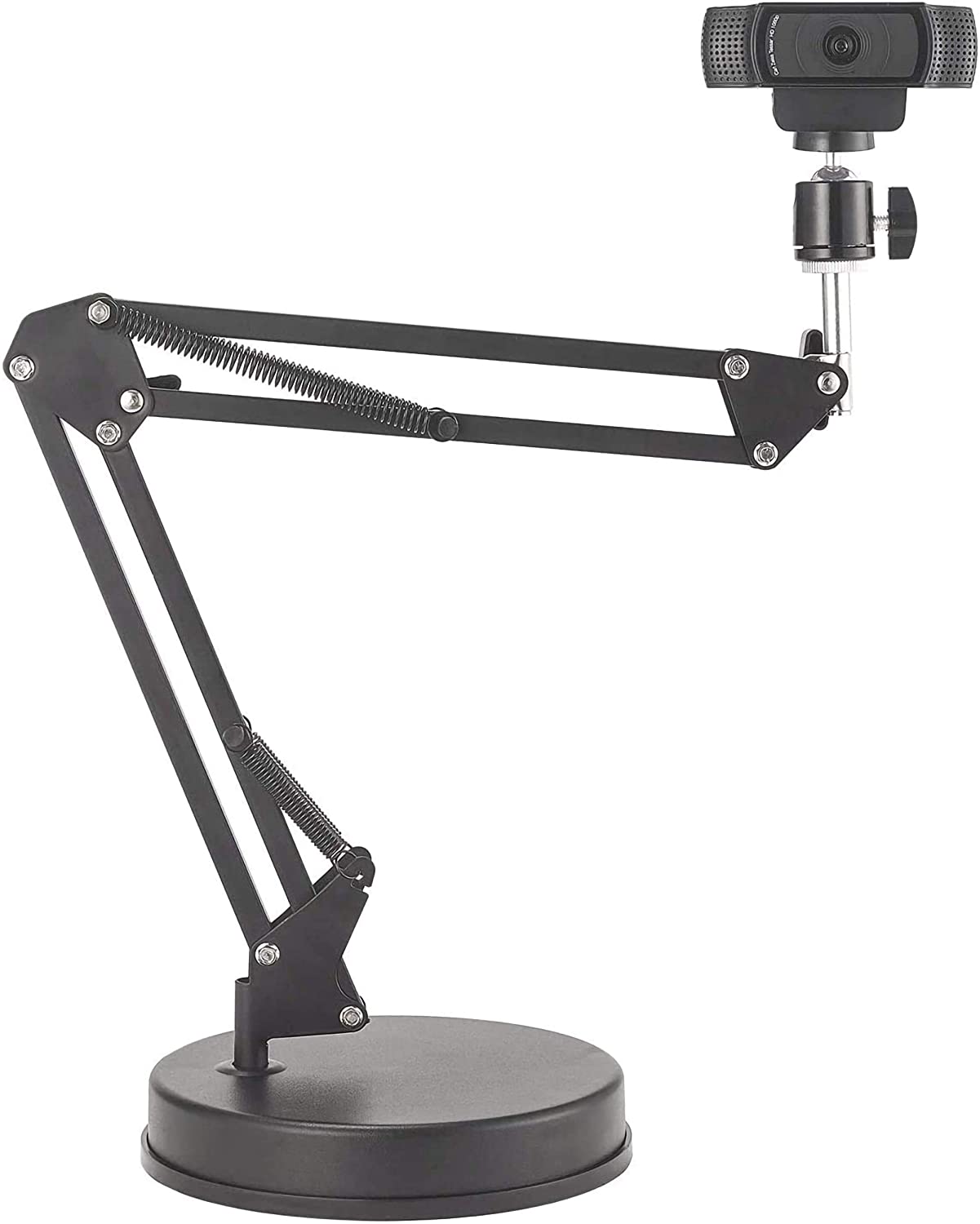 Cullmann ALPHA 15 - All-rounder
This tripod from Cullmann is not only particularly handy, it was also made of rustproof aluminum, which guarantees a long durability and offers a noble look. You can easily screw your webcam onto the universal mount and adjust the tripod to your liking. With the classic tripod functionality and the rubberized feet, it stands stable and non-slip on any surface. The adjustable ball head allows you to easily adjust the camera angle and thus adapt it to your current sitting position. TheCullmann ALPHA 15is the ideal all-rounder for your desk and can be adjusted to a maximum height of 18 centimeters. The compact design and low weight also make this tripod a perfect travel companion! Versatile and usable at any time - the ALPHA 15 is suitable for streaming on Twitch as well as for video conferencing on business trips. The low price and great build quality make this tripod a price-performance hit!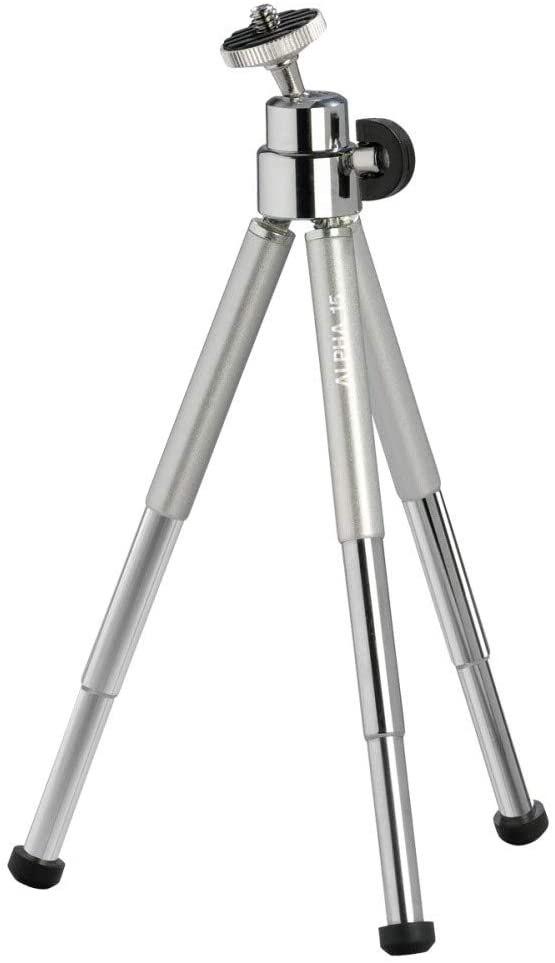 5 Streaming Webcam - The Cost
How expensive or cheap a streaming webcam is depends on several factors. On the one hand, there is the resolution - models with native 1080p resolution can be found on Amazon starting at 35€, but webcams in this price range are more likely to be classified as entry-level models for video conferencing & Co. and not for professional streaming on Twitch or YouTube. Good webcams that resolve at 4K cost at least €180, while high-quality 1080p models are available from around €90.
Another important point that determines the price of a streaming webcam is which manufacturer it is from. A "non-name" webcam may be sufficient for the normal Windows user in the home office, but the best streaming webcams are not from well-known manufacturers with many years of experience for nothing - so it can be that two webcams with supposedly identical specs have a price difference of 100€, just because the more expensive model is from Logitech. Here, as is often the case, the devil is in the details, as the inexpensive model was designed more for office use and not for streaming, resulting in the streaming webcam having much better image quality.
6 Frequently asked questions about streaming webcams
Which streaming webcam is the best?
The Razer Kiyo Pro is currently one of the best webcams for streaming.
How long does a streaming webcam last on average?
That depends on how you treat it. As a rule, a webcam is not a wear-and-tear product, but is installed once and then ekes out its existence as a permanent part of the PC setup. So a webcam can last for many years - unless it is no longer compatible with your PC due to connectivity issues.
Is there a difference between a streaming webcam and a normal webcam?
Yes, while normal webcams are made more for office use, special streaming webcams offer interesting and useful features that are very important for streamers.
Maurice
Content Creator
Quality Content right from the heart of a passionate Gamer. :)