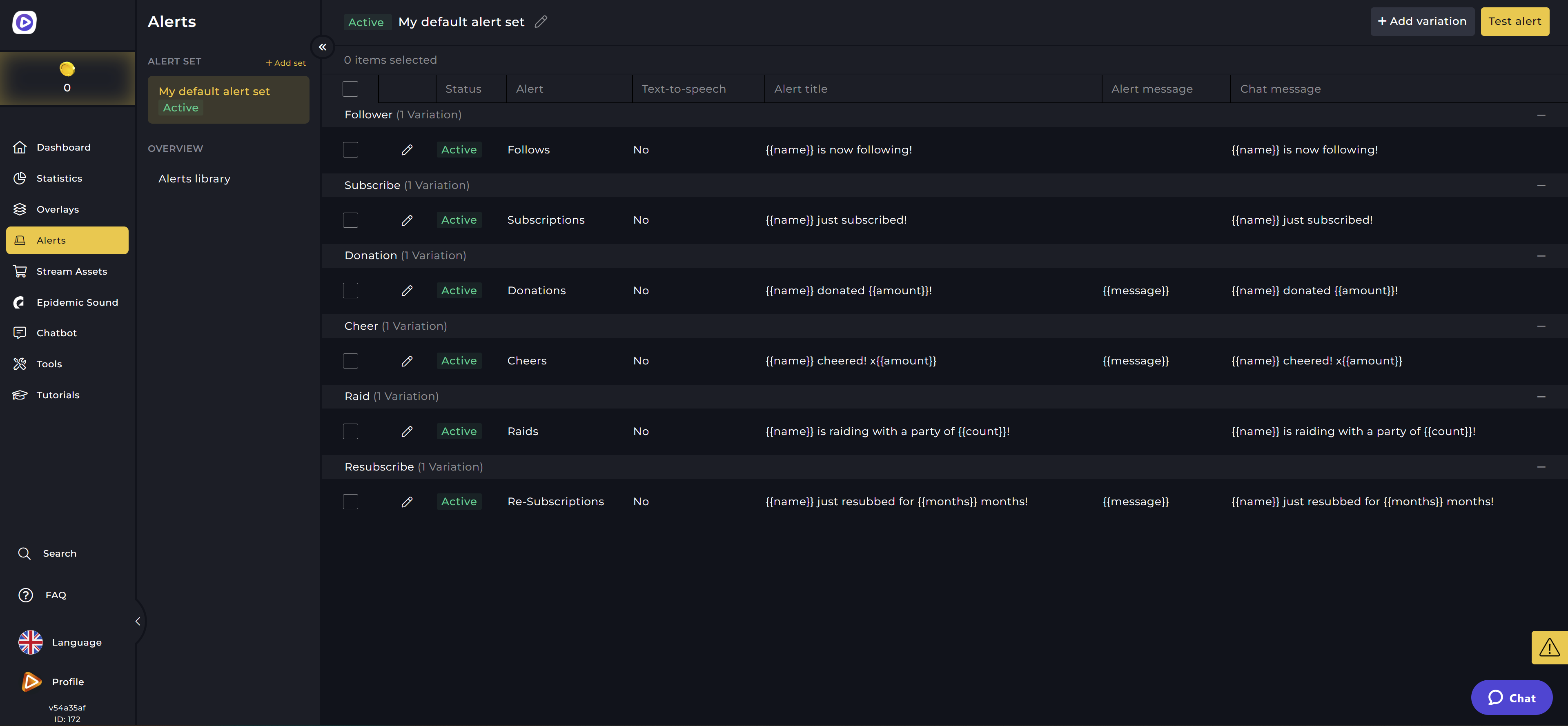 OWN3D Pro provides you with all of the Twitch alerts that you can customize to your liking. With an OWN3D Pro subscription, you can add an image, change the sound, volume, text, font, or font size, and do a lot more. You have complete control over how your alerts should appear! You can also choose from a variety of premium OWN3D Pro alerts and customize them as you see fit. Your creativity knows no bounds!
Add variety with alert variations. 
By the way, you can set and display your OWN3D Pro alerts in various ways! In addition to the standard alert, you can set different versions for each alert (Follow, Sub, Donation, Raid, and so on).
Simply change the sound, video, and text for a new variation with the OWN3D Pro subscription - and you have a completely new interpretation of your alert! Want to draw attention to a significant donation or raid with a custom alert, text, and sound? Or should you create different greetings for new followers? If that's the case, OWN3D Pro is the product for you. You can personalize your alerts with a few simple clicks.
Adding alerts in OWN3D Pro
Here's how to install and configure your OWN3D Pro alerts:
If you don't have the OWN3D Pro streaming tool installed yet, download the tool and follow the installation instructions.

Open OBS Studio, move your mouse cursor over the "Tools" menu item and click on OWN3D Pro.

If you are not logged in, log in with your OWN3D Pro credentials or register.

A window will open to see the overlays available in OWN3D Pro. Click on the menu item "Alerts" at the top. You will now see all the alerts.

Click on the alert you want and then the "Install" button.

Et voila, the alert pack you selected has been added to your sources and can now be used as usual. 
If you don't see the source "OWN3D Alerts" in your scene in OBS, you can add it by clicking on the "+" and "OWN3D Alerts" below.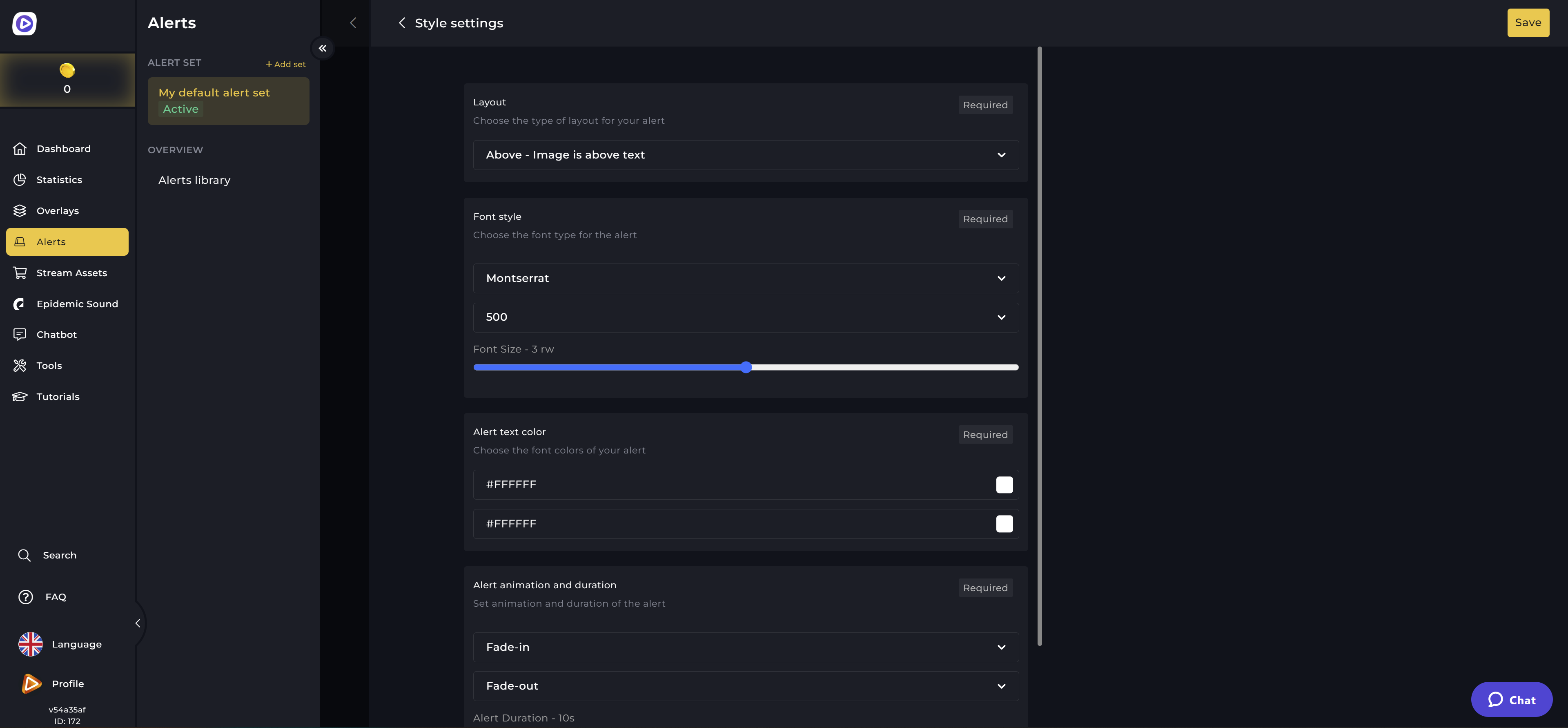 Customize OWN3D Pro Alerts
OWN3D Pro alerts are all customizable and can be designed the way you want. You can upload your images and sound effects, add sound effects from Epidemic Sound, and change font, text, colors, sizes, volume, and animations as you like. By the way, you have access to thousands of sounds with the Epidemic Sound and OWN3D Pro subscription! Easy to implement into your alerts and worry-free use on Twitch.
To do so, log in to own3d.pro with your credentials. Your dashboard will find your alert sets in the "Alerts" section. Select an alert from your first alert set that you want to edit and click on the pencil icon. This will take you to your alert settings.
Alert variations bring even more variety
Alert variations allow you to set alerts for higher donations or large raids, among other things, and make them stand out. To create a new variation, click on "+ Add variation" in the upper right corner. Now you can create a new alert variation and customize it how you want it.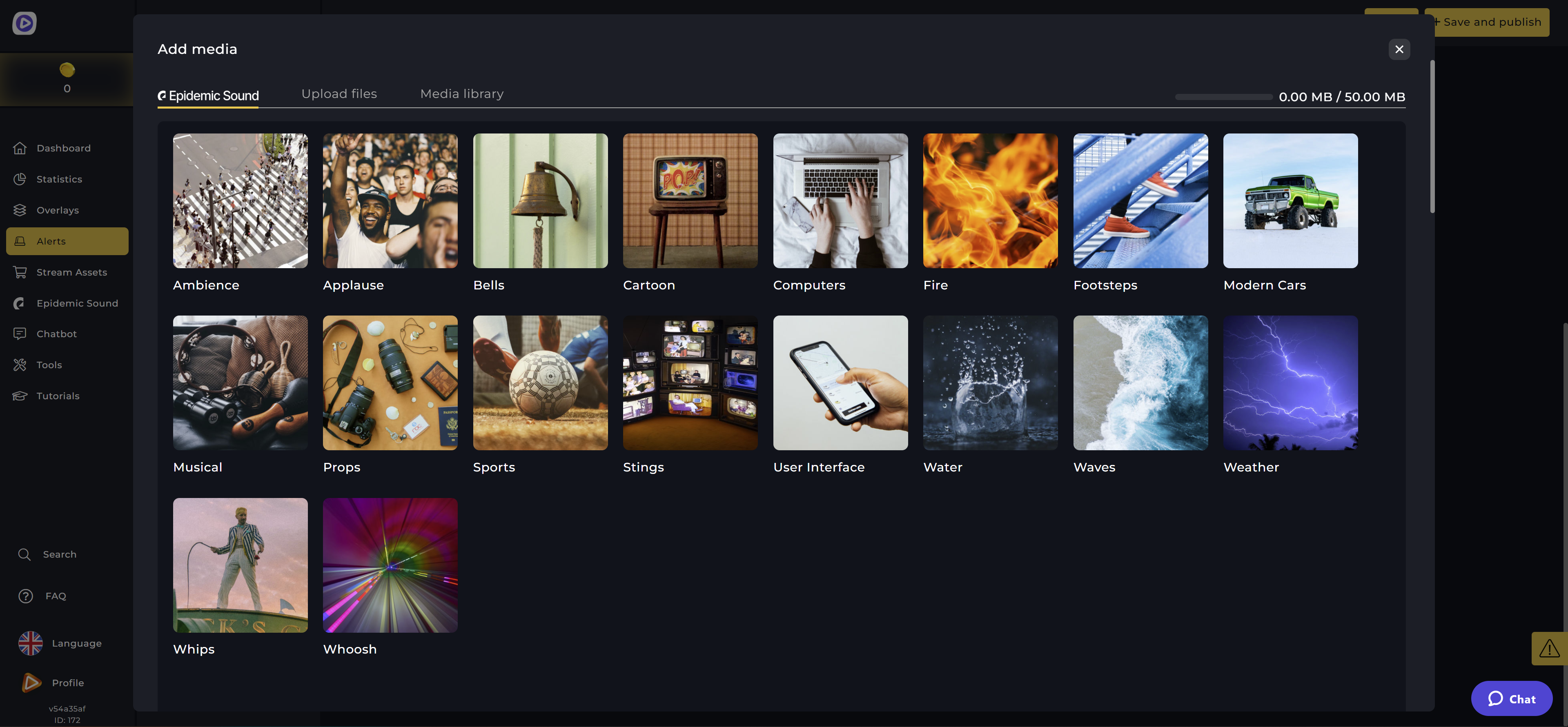 Add & customize OWN3D Pro Alert sounds
Thank your viewers directly with alert sounds and matching designs. With alert sounds, you can ensure that your viewers' actions also attract attention acoustically. When you install OWN3D Pro alerts, OWN3D Pro alert sounds that match the design are automatically included! That means you don't have to worry about your alert sounds. Select an alert, install it, and you will have a stream sound installed.
However, if you want to change the OWN3D Pro alert sounds, you can customize them in the OWN3D Pro dashboard in "Alerts." To do this, click on the pencil icon of the alert you want to change. You can upload and save your sound under "Alert sound"! Or you can select one of the numerous effects from Epidemic Sound and add it to the alert. With the Epidemic Sound and OWN3D Pro subscription, you can access over 25,000 sounds and 10,000 tracks.
Looking for even more sounds for your stream? Take a look at OWN3D.tv.

Check out Visuals & Sound Alerts on OWN3D Pro - the perfect way for community interaction!
To the extension!