1 Summary
The customization and design of your channel is crucial if you want to be perceived as a professional streamer in the long term. Standing out from the crowd requires excellent branding. The most important elements for this can be found in the visual interface of your channel. Twitch provides you with numerous possibilities.
In this article we will show you which areas you can personalize and which sizes the individual design elements should have. If you just want to know what size the graphics on Twitch should have, you will find an overview below:
Twitch Profile Picture Size: 256 x 256 Pixel
Twitch Cover Picture: 1200 x 380 Pixel
Twitch Emotes Sizes: 28 x 28 Pixel / 56 x 56 Pixel & 112 x 112 Pixel
Twitch Offline Banner Size: 1920 x 1080 Pixel
Twitch Panels Size: 320 x 300 Pixel
Twitch Overlay Size: 1920 x 1080 Pixel

2 Twitch profile picture size (Avatar)
You can customize many different areas on your Twitch channel, most notably your profile picture. This is where you have the opportunity to immortalize your face or upload your own personal logo. But don't change it all the time, like you might be doing with a Facebook profile picture. This negatively impacts on your branding, as it cannot build up a recognition value.
It's up to you whether you want to convey a personal touch with an image of your face or whether you prefer to use a graphic. However, both should have a minimum size of 256 x 256 pixels.
Examples:
3 Cover Picture
The unwritten rule "Use big pictures" applies online. Twitch is aware of this and offers you the possibility to place a huge banner above your video window. The recommended size for this is 1200 x 380 pixels.
The design of your cover picture is up to you, but make sure that the size of the file does not exceed 3 MB. Uploading your profile picture as well as your cover picture is incredibly easy: You will find the appropriate upload functions on the first page of your settings.
Unlike the desktop version of Twitch, smartphones and tablets concentrate on the chat and the stream itself. If you're viewing it from your PC or laptop, your profile picture and cover picture will also be included in the overall stream.

Examples:


4 Twitch Emotes Size
Twitch Emotes are used by the viewers to communicate in live chat or to react to what is happening in the stream. The emotes are usually provided by the streamer itself and should be provided in different sizes according to Twitch.
The ideal Twitch emotes sizes should be 28 x 28 pixels for the web, 56 x 56 pixels for retina displays and 112 x 112 pixels for larger devices.

Examples:
5 Video Banner / Offline Banner
So far, so good. Your channel's video player banner will be a little trickier. This will be displayed when your stream is offline.
Uploading is also done via your settings, but under the tab "Channel and Videos". It should be in Full HD, i.e. have a size of 1920 x 1080 pixels.
By using different displays like the sidebar with current videos or other notifications in the upper left corner, you should pay attention to how you position certain information on your offline banner. The possibilities for your fantasy are limitless. Want some inspiration?

Examples: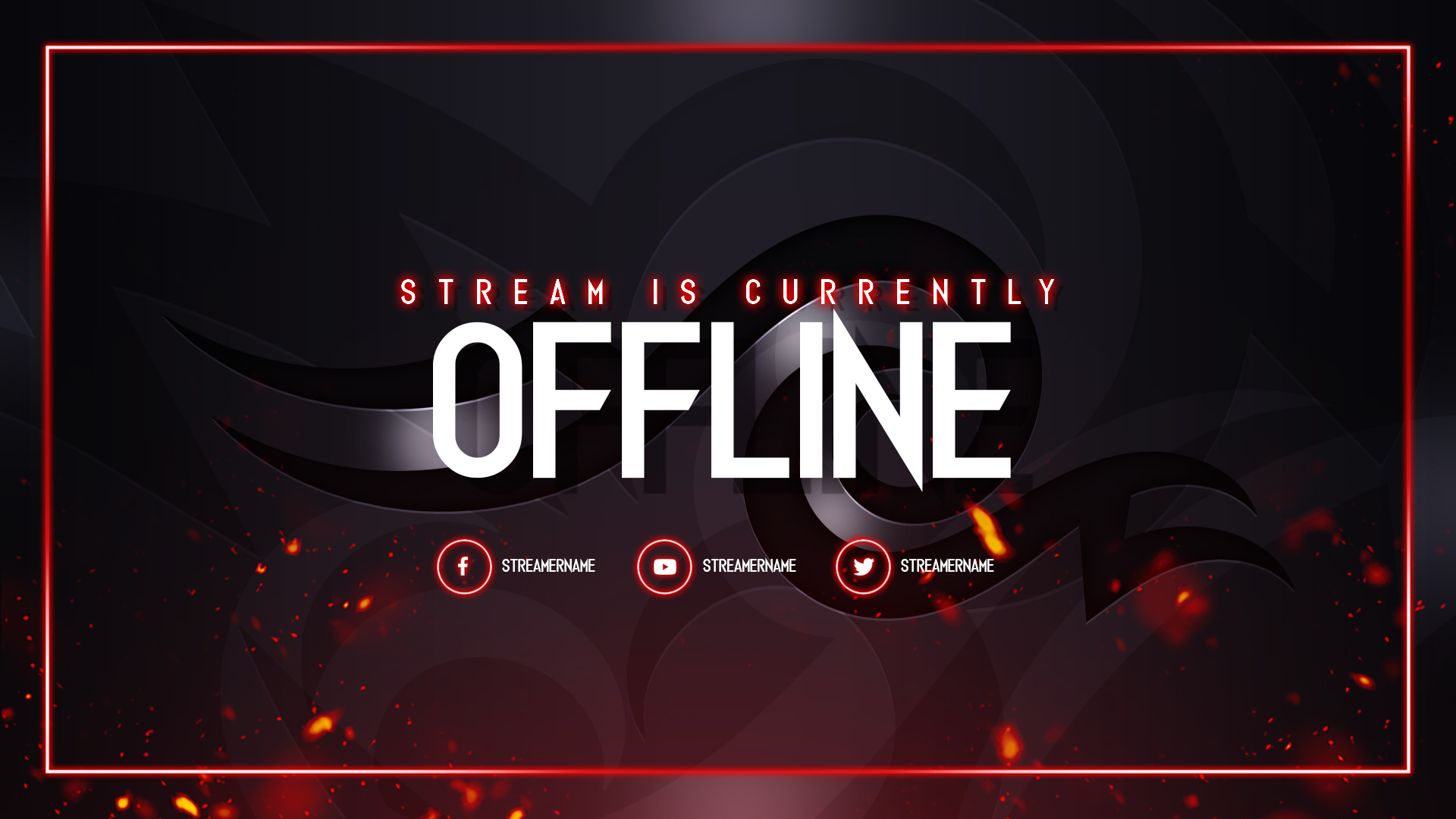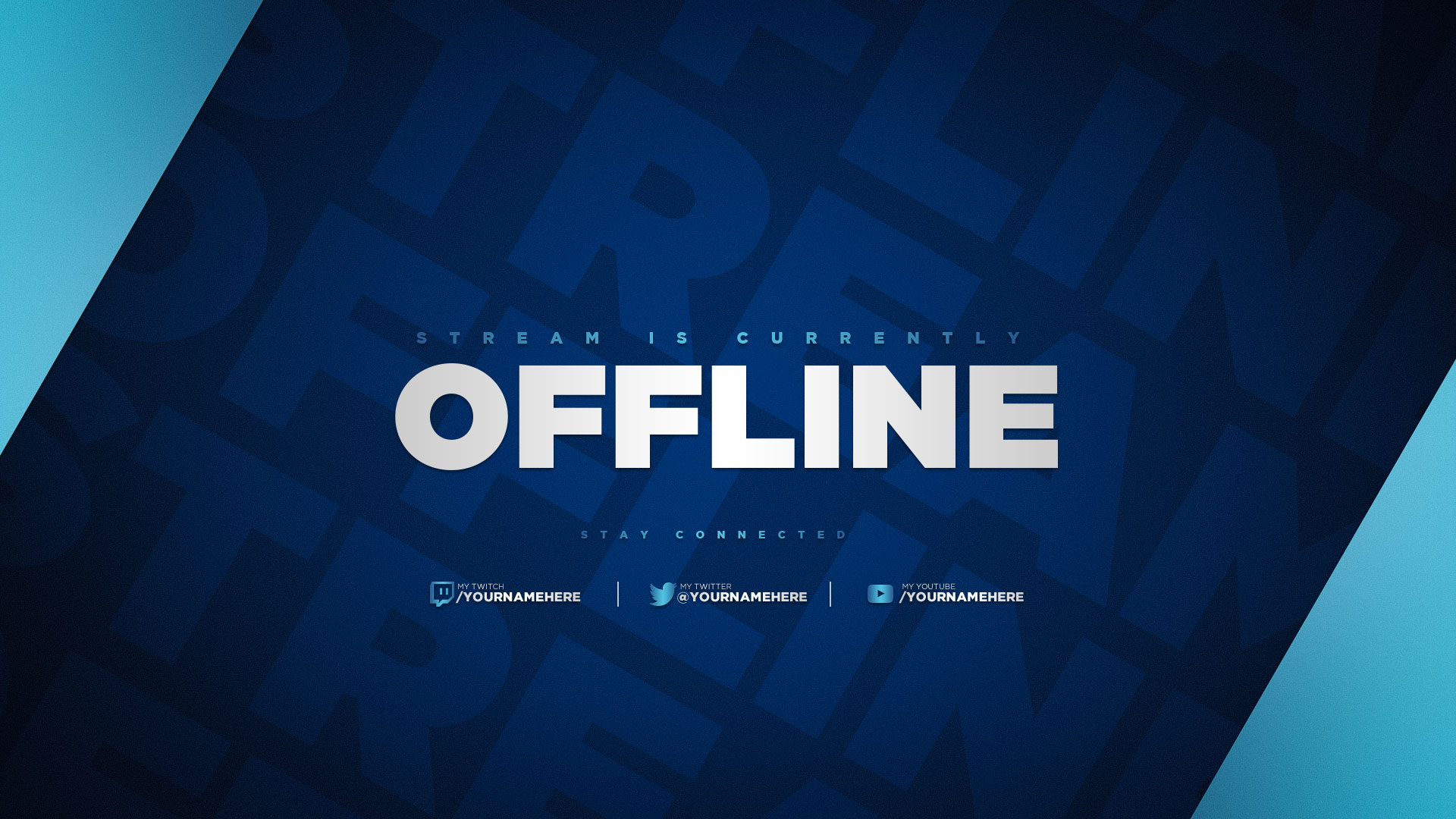 Don't underestimate this feature: as the community grows, the likelihood that your followers will stop by, even though you are not displayed online, increases. If so, your channel look should be spot on too.
6 Panels
Using graphics not only makes your channel more aesthetic, but also gives you the opportunity to convey information. That way, you kill two birds with one stone and promote your branding at the same time. Particularly the possibility to place panels under your channel window is perfect for this. You can personalize these panels extensively. You decide which information you want to disclose.
The header of each panel is a 320 x 300 pixel image, which you can also link. This way you can redirect to your other social media accounts.
Infopanels are one of the most important graphic elements on your channel, as a lot of viewers first look at them before they watch you, let alone follow you. You can find suitable panelshere.
Be aware, however, that the panels are only displayed directly below the video window on the desktop version of Twitch. On the mobile level, graphic elements such as overlays are of special importance.

Examples:
7 Overlays
Your frame around the stream is looking good. All that remains is the one for the stream itself. Overlays make your stream look more professional by switching between a face cam interface and a Just Chatting interface.
For optimal resolution for your overlays, use an image size of 1920 x 1080 pixels. Overlays can also be animated. This will help you stand out from other streamers for good.Hereyou can see how it looks like.

Examples:
8 Conclusion
Now you know which graphic element sizes are best used and where to place them. To achieve a professional look for your Twitch channel, everything should be uniformly designed. However, be aware of the different viewing preferences for the mobile and desktop views of Twitch.
You'll find everything you need in our Premium Packages: from panels to covers to overlays. Take a look rightnow.
And if you want to have something entirely of your own, we will of course build it for you. Just send us a message.
Mario
Content Manager & SEO Geek
I make sure that every post @OWN3D becomes legendary. :)