How do casino streams work?
The answer to this question is in itself very simple: players broadcast live gambling. The streamers are completely free to choose which type of gambling they prefer. However, the idea behind it is the same in almost all cases: entertainment + affiliate marketing. With almost every casino streamer you can already see a multitude of links to online casinos on their profile. If a viewer registers with a casino via one of these links, the streamer will always receive a commission on the player's bets in the future. The offers of the casinos vary very strongly.
What is broadcast with Casino Streams?
Casino Streamers, as the name already suggests, broadcast contents of their gambling sessions in the online casino. The majority of successful streamers mainly show slot machines, but also live games such as roulette, blackjack or modern wheels of fortune (Monopoly Live/Crazy Time) find their way into the streams. Also so-called "bonus hunts" are very popular with streamers and viewers. In a bonus hunt the streamer tries to win a bonus round in as many slot machines as possible and opens them all at once at the end. Gambling has also benefited greatly from the technological progress of recent years, which has also brought about the rapid increase in popularity for casino streaming.
Who are the most successful German casino streamers?
Knossi:
Jens "Knossi" Knossalla, is one of the most successful streamers in Germany and is also known for his numerous casino streams. Although Knossi has clearly become an all-rounder, he still shows casino content in most of his streams. His crazy way as well as the prominent guests in his stream always provide for a huge audience. What makes Knossi stand out from the crowd, however, is that he does not do affiliate marketing for casinos. Instead, he has a variety of his own brands, as well as his own "play money casino", which he advertises on his streams. Knossi also regularly uploads highlight reels from his casino streams to his YouTube channel. Knossi is present on all social media platforms and has over 1,300,000 followers on Twitch (as of 28.09.2020).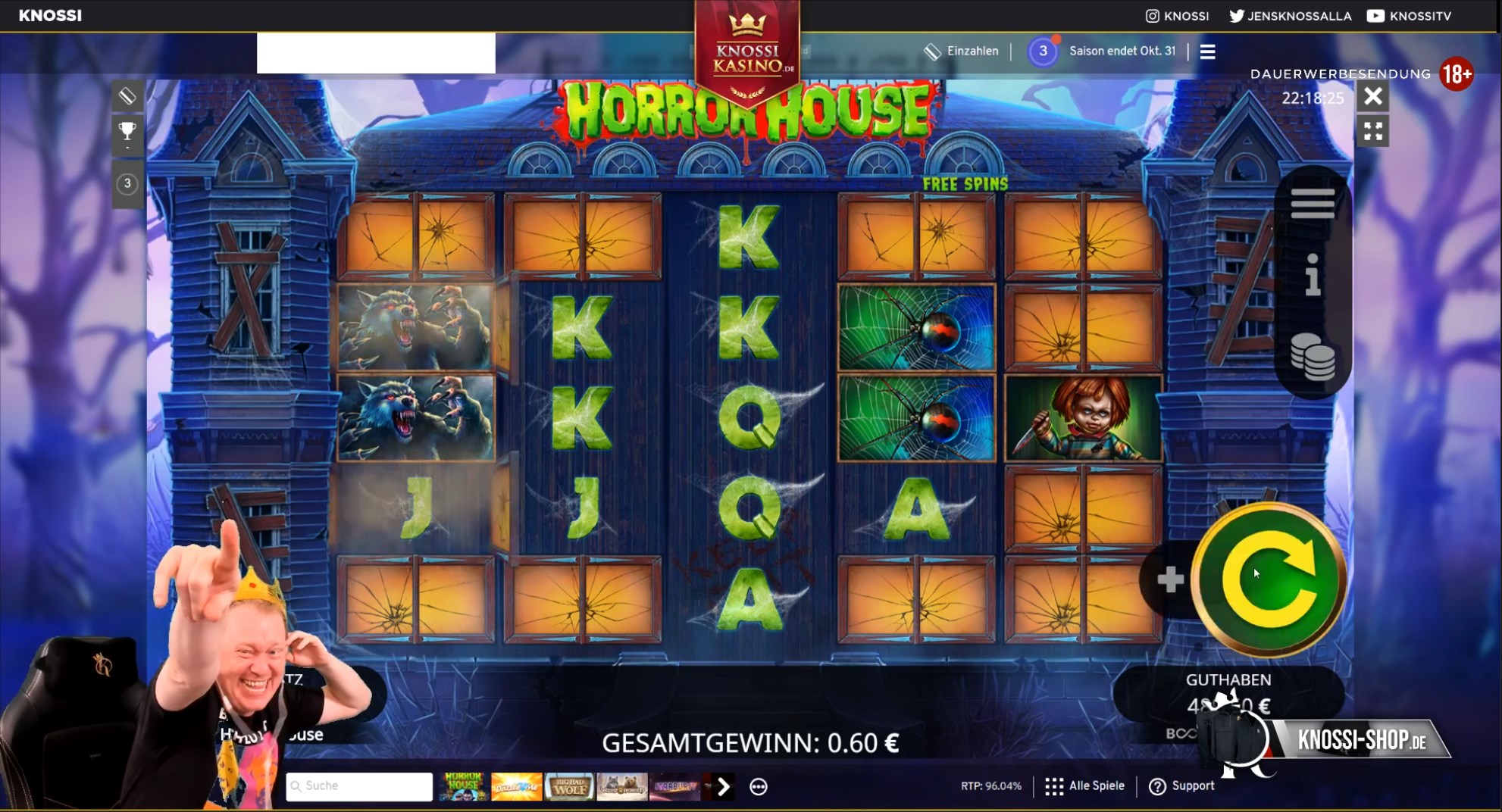 CasinoTest24:
CasinoTest24 is a group of German streamers that transmits casino streams almost daily. Only for a few months also with a face-cam, which let the number of visitors increase significantly. CasinoTest24 is about classic affiliate marketing streams. Already on the profile there is a large number of partner links to different casinos. Depending on the time of day, the average number of viewers is between 250-750 live spectators. CasinoTest24 has more than 30,000 followers on Twitch (as of 28.09.2020).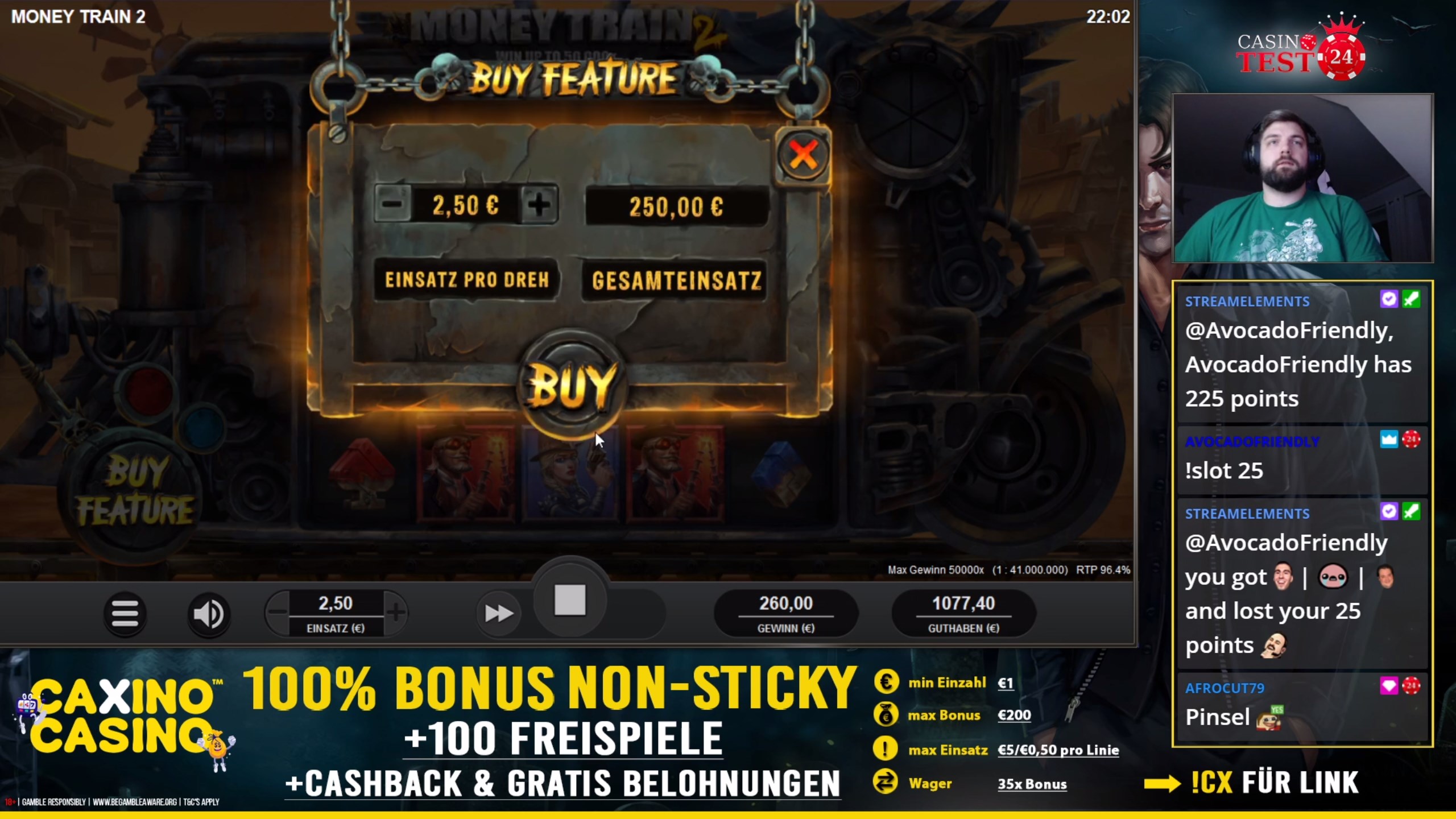 SlotSpinner:
SlotSpinner is another German Twitch streamer. He lives in Malta and speaks both German and English during his stream. Through his collaboration with Kim (LetsGiveItAspin), one of the most successful international streamers, he has expanded his own community to over 20.000 followers. In addition, his partner also enjoys gambling so much that she also takes over part of the streaming. On average he has a little over 300 active viewers and usually transmits 4-5 streams per week.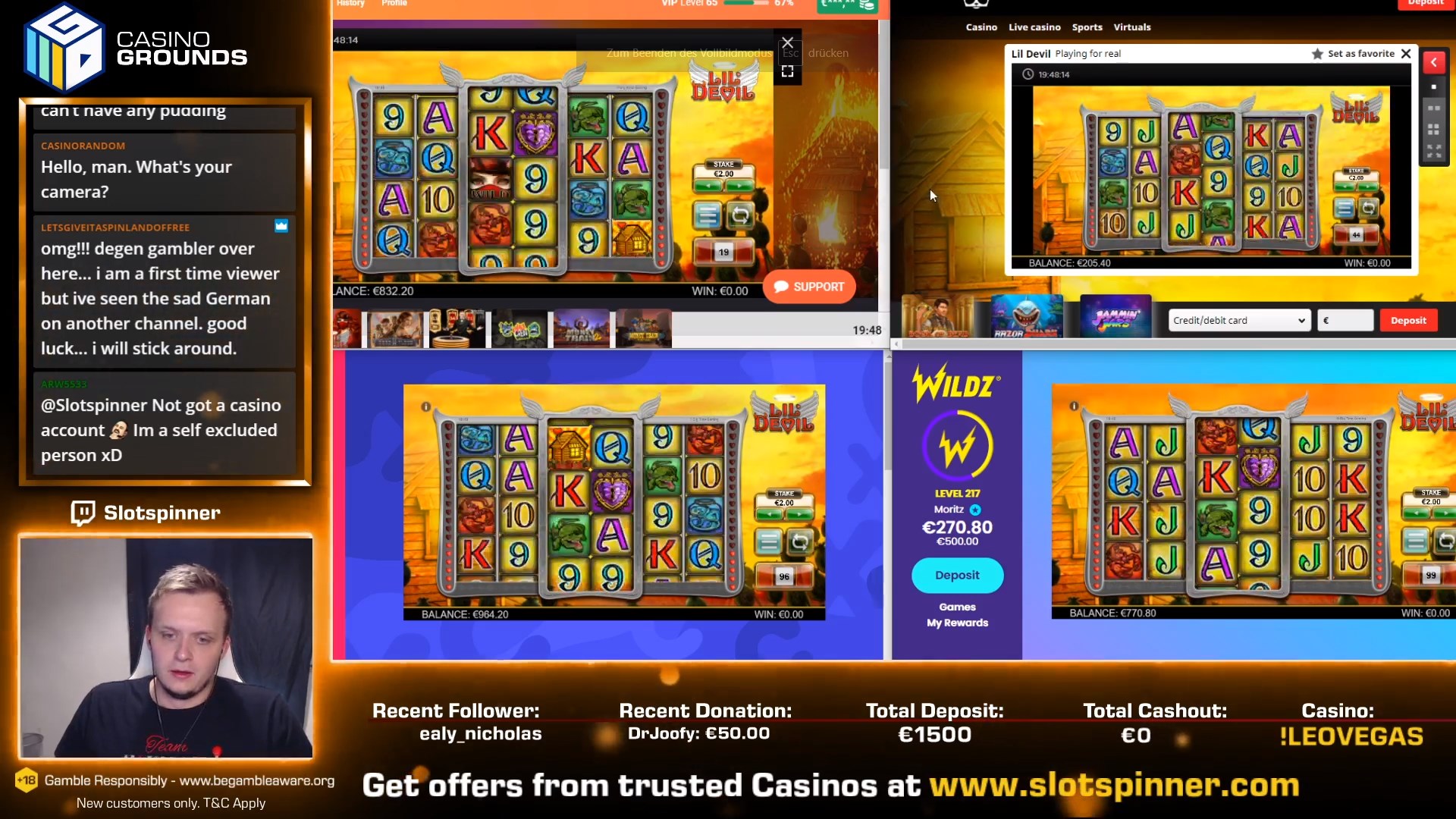 Who are the most successful international casino streamers?
Roshtein:
Ismael Swartz, better known as Roshtein, is the most successful casino streamer worldwide. He already started with casino streams in 2016 and has built up a community of over 300,000 followers on Twitch over the years. What makes Roshtein stand out are very high stakes (up to 100€ per spin), almost daily streams and very emotional reactions to his high winnings. He has implemented a lot of running gags in his stream, which makes him a strong brand. No matter what time of day Roshtein streams, he almost always has the most viewers in the casino section and always a 5-digit audience. His YouTube and Instagram accounts also have over 50,000 subscribers each. On YouTube you can find a lot of his highest winnings, some of them over 100.000€.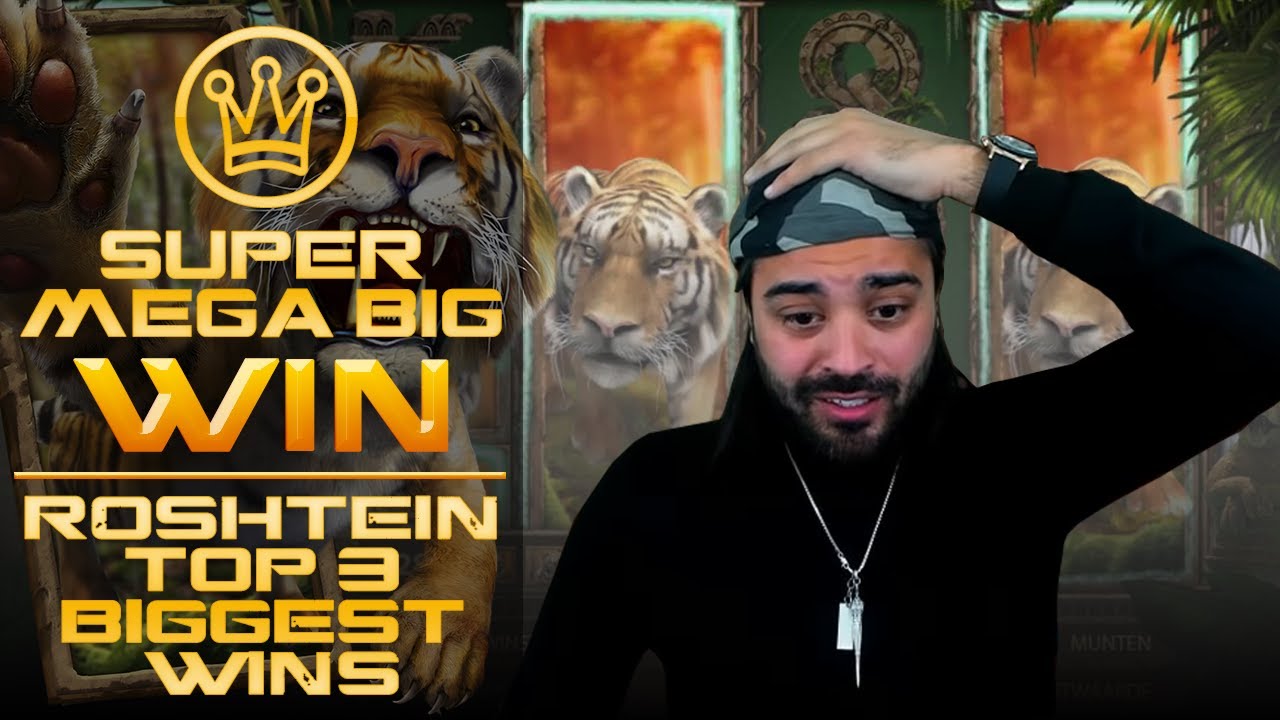 ClassyBeef:
ClassyBeef is a group of casino streamers, which consists of the following crew: Joe, Aspen and Nando. Until recently they were four of them with Marko who has since gone solo.
ClassyBeef, like Roshtein, is characterized by very high stakes. They are also online on Twitch for 14 hours on 6 days a week, Tuesday to Sunday. This makes them the most active of all casino streamers. In the streams they show exciting casino content, self-made battles, interactive actions where viewers can win money and funny IRL content. Especially in 2019 and 2020, ClassyBeef has grown quite a bit and now has over 110,000 followers on Twitch. Also, ClassyBeef uses affiliate marketing to make their streams with high stakes possible.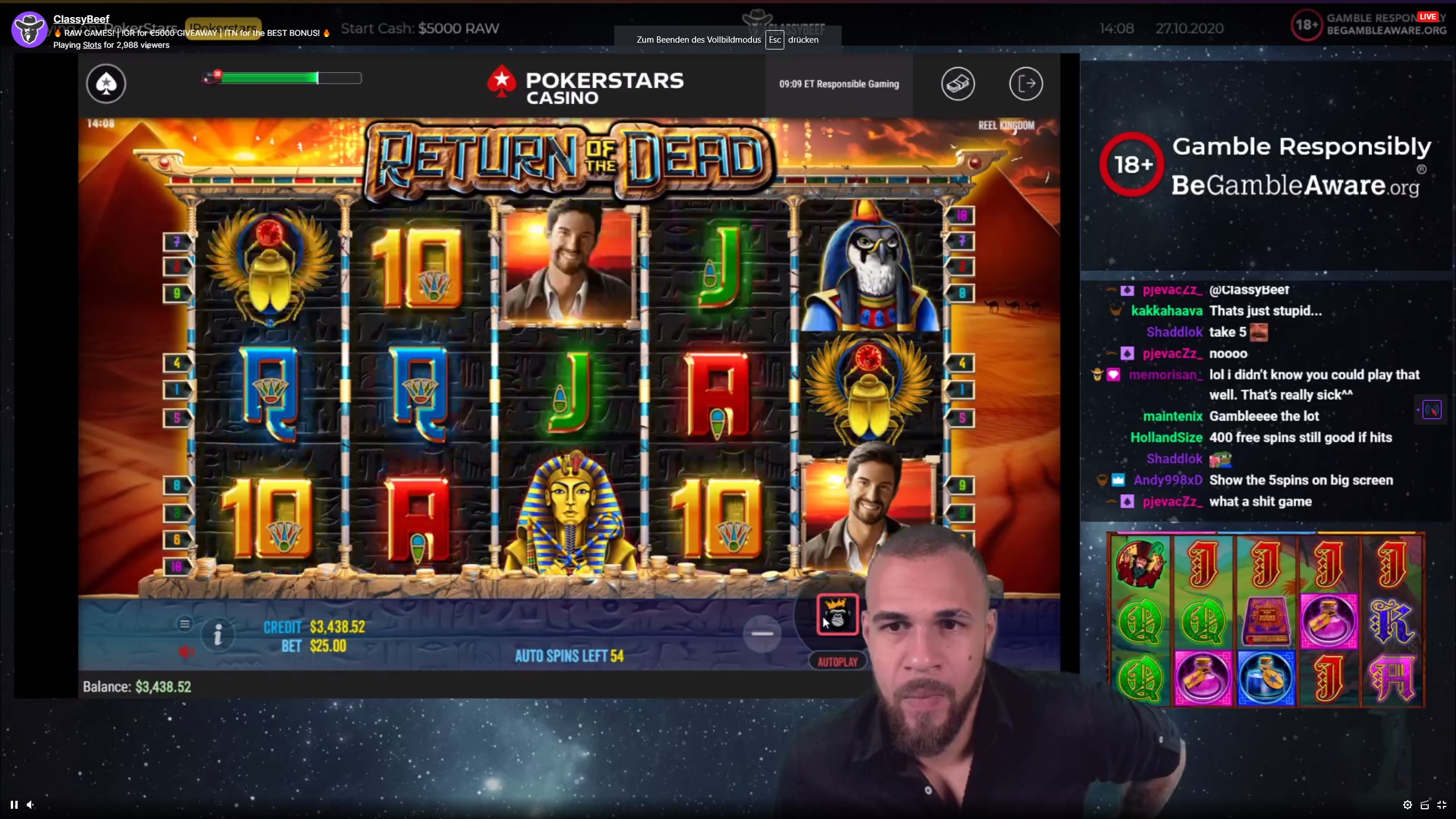 CasinoDaddy:
CasinoDaddy started her casino streaming career in a group of 3 brothers. In the meantime, the group has grown to a proud 9 members:
Masse, Ebro, Ante, Ogge, Jesus, Waffle, Gogge, Stigge, Papp and CouchGuy. Similar to ClassyBeef, CasinoDaddy are live on Twitch for more than 12 hours almost daily. In total they have over 150.000 followers on Twitch and always over 2.000 live viewers. They also have the largest affiliate network of all casino streamers and offer partner links directly on their channel. CasinoDaddy have also come up with some interesting, ongoing events for the viewers. For example, they hold a POTM (Printer of the Month) Challenge every month, which is won by whoever has made the highest profit in the current month. With such a large group, there are of course many crowd favorites as well as teasing each other, which makes CasinoDaddy one of the most entertaining brands in casino streaming.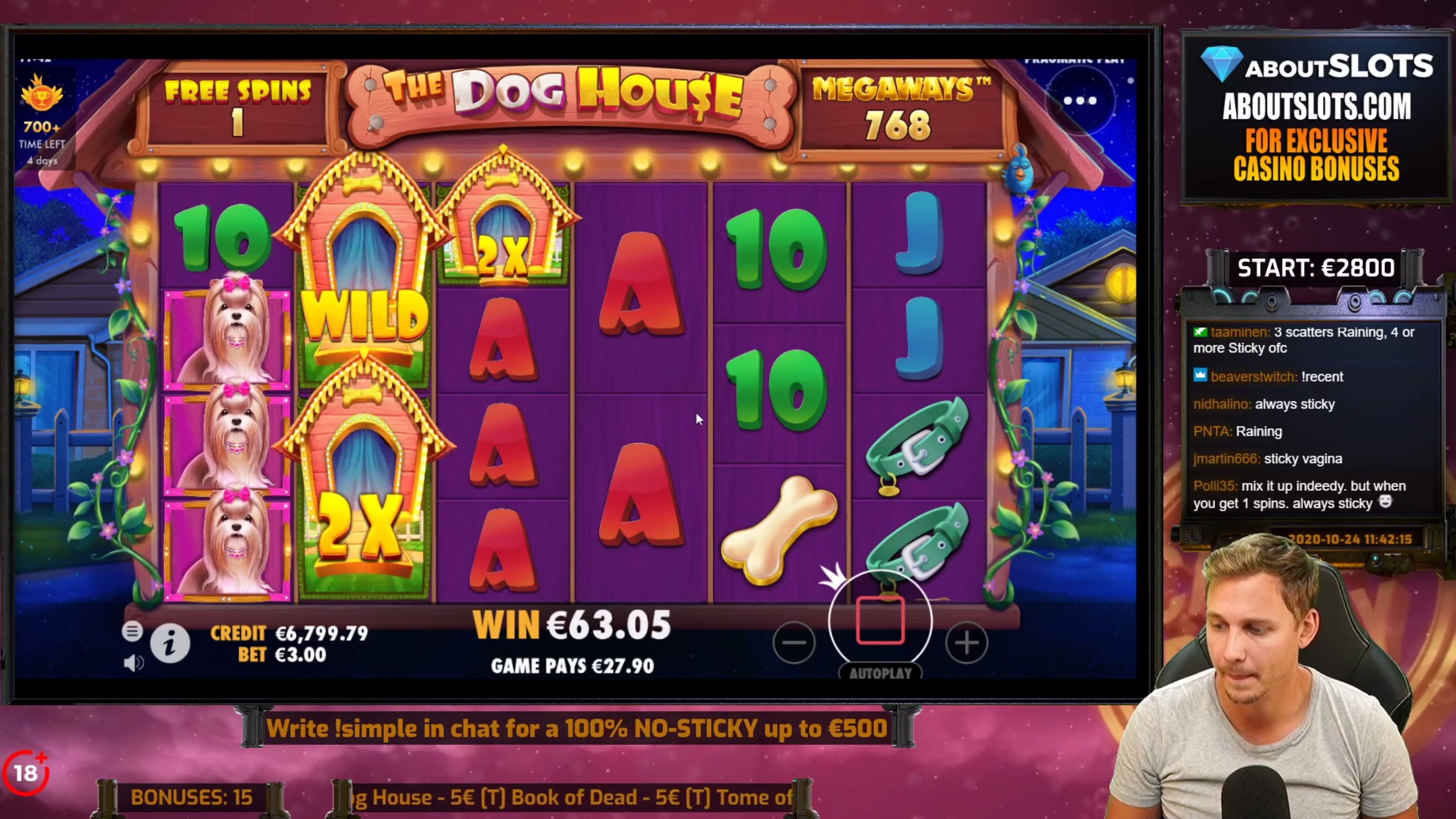 LetsGiveItAspin:
Kim, better known as LetsGiveItAspin, is a former professional poker player who has now been working full-time as a casino streamer for 3 years. He now also has two other steady partners to handle the large number of streams. Besides slots, he plays comparatively many table games like roulette and blackjack. He is also the founder of CasinoGrounds, the largest community around online casino and casino streaming. Currently, LetsGiveItAspin has 55,000 followers on Twitch (as of 28.09.2020) and CasinoGrounds has 67,000 subscribers on YouTube (as of 28.09.2020). His most popular running gag is to pull on his foot when he wins a big prize and happily shout the sentence: "It's a Ding-Ding".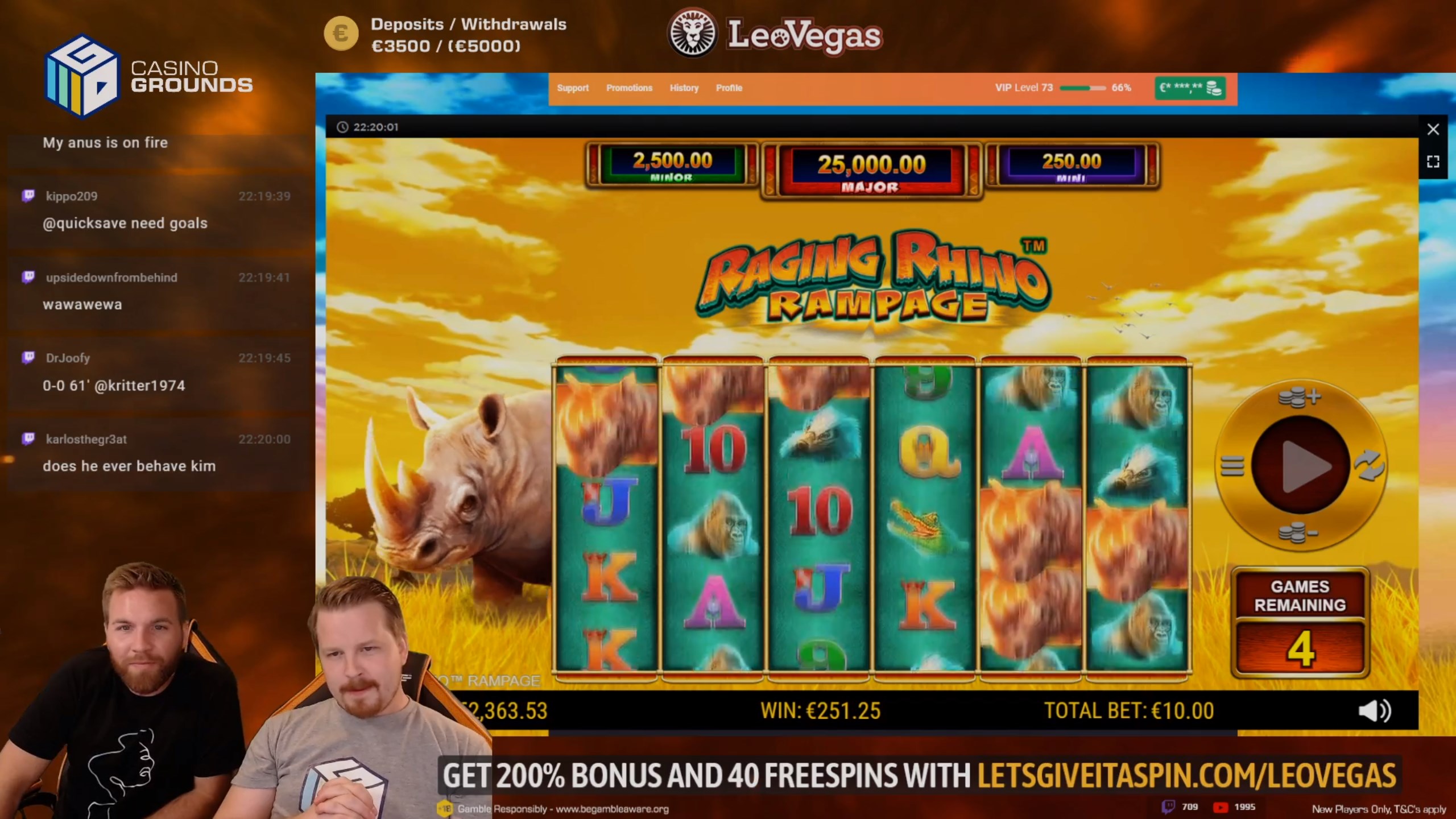 CasinoGrounds - The casino streaming community
CasinoGrounds consists of a YouTube channel and a community forum. On the channel, as well as in the forum, the biggest profits of streamers and community members are presented since the end of 2016. Anyone can register at CasinoGrounds and the application to become a member is almost always accepted, even with very new streamers. CasinoGrounds uploads several videos every week, which always belong to one category. Currently there are the following video categories on the YouTube channel:
Streamers biggest wins (weekly) - the biggest wins of the streamers
Community biggest wins (weekly) - the biggest wins of the community
Casino Streamers on the rise (monthly) - the most promising newcomers
Most Popular "XXX" Slots (monthly) - the most popular slots of a particular provider
New Slots of "Month" (monthly) - Slots newly released this month
Top 10 Slot wins of "Month" (monthly) - the 10 biggest wins of the month
Top 10 Slot wins of "year" (annually) - the 10 biggest wins of the year
Top 10 wins on "XXX" (irregular) - the 10 biggest wins in a given game
Due to the large number of categories there are usually 4-5 new videos per week on CasinoGrounds. The forum is also used by streamers to draw attention to upcoming streams, events, promotions and more. Furthermore, giveaways can be organized directly on CasinoGrounds. All in all, CasinoGrounds contributes a very large part to the growth of the casino streaming scene and is absolutely recommended for every prospective casino streamer.
What can you earn as a casino streamer?
We already mentioned the question of how to earn money as a casino streamer: affiliate marketing. You advertise casinos by transmitting gambling and bring them new players. But the question remains:
What can you actually earn as a casino streamer?
This is very difficult to answer, as commissions are based on how much the players recruited by a casino streamer lose in a month. The commission model is the same in almost all casinos. A commission between 30-50% on the losses of referred players per month, without negative surplus.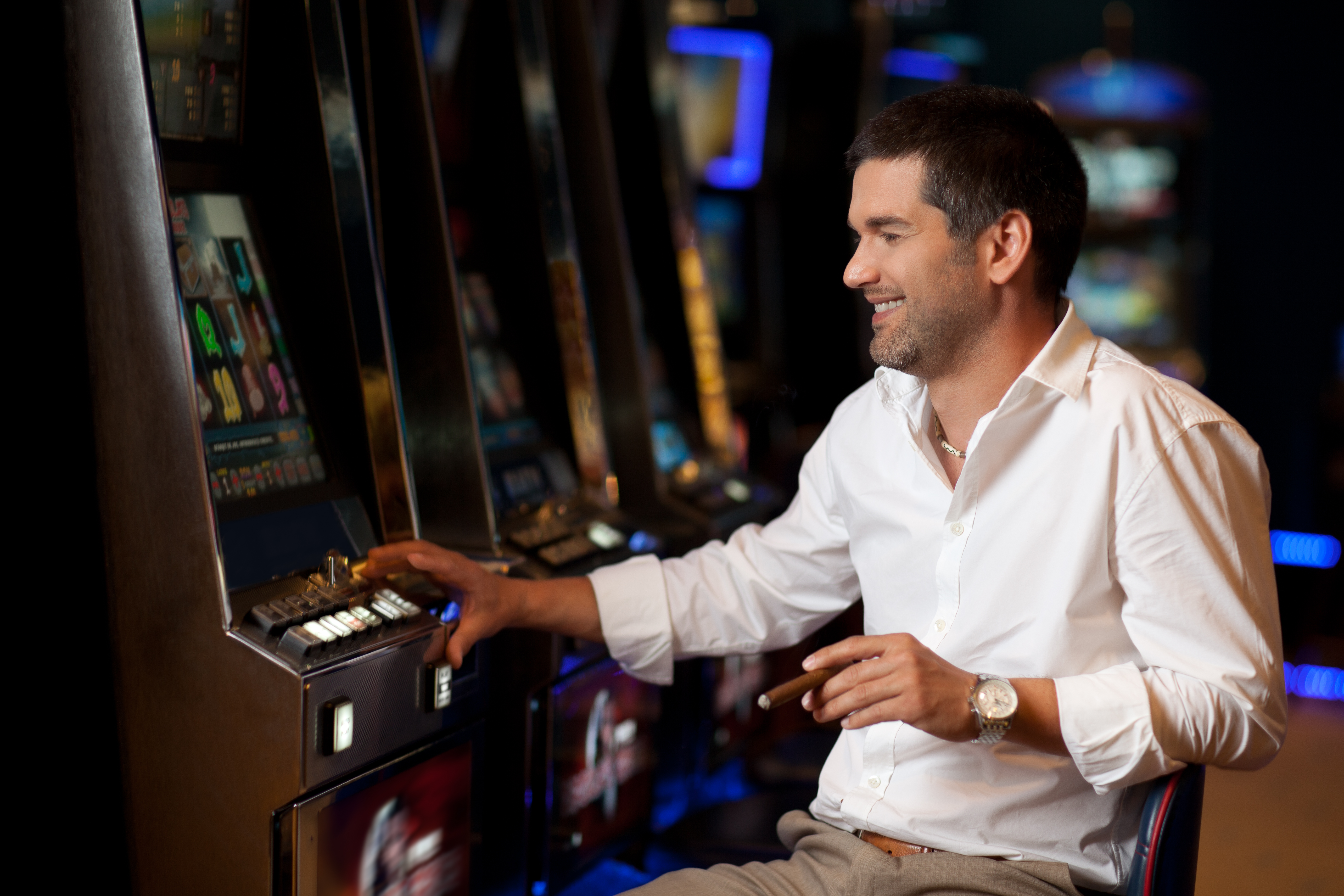 Simply put: You add up the total profits/losses of the affiliate network for one month and if there is a loss, you get 30-50% of it. If your network had a good month and ends it with a profit, you will not receive any commission for that month, but it will be counted from 0 again for the next month.
So, the earning potential for casino streamers in general is of course very high, but very difficult to plan, because you never know which of the recruited players is a so-called "big player" and who plays only occasionally.
However, the most successful streamers receive annual commissions in the 6- to 7-digit range.
What you need to become a casino streamer yourself
If you are now wondering what you need to start streaming casino by yourself, we will give you a rough guide with requirements, equipment and capital.
Requirements:
At least 18 years old
Registered company
Business account
Registration in the respective affiliate partner network of the desired casinos
Equipment:
Powerful PC for streaming
Microphone with good quality
Web-Cam (Not absolutely necessary, but available for all successful competitors)
Preferably 2 monitors, otherwise active interaction with the chat is very difficult
Green-Screen (Not absolutely necessary, but improves the viewer experience and is also available for all successful competitors)
Capital:
Casino streaming requires the use of real money in gambling. Therefore, it is also very important to deal with the topic capital before the start. Even with online casinos high RTP (Return ton of Player, also "payout ratio" mentioned) with on the average 96% amounts to, remains a house advantage of 4%. The longer one plays thus, the closer one will approach these 4% loss. If we take these figures, the following calculation of the losses can be deduced:
The house advantage with Slots is on the average with approx. 4%. (0,04)
Here you can see some examples for different bet heights ($0,50/$2,50/$5,00)
Example:
3 hours per day, 30 days per month at $0,50 stake:
3 hours x 30 days x 500 spins x $0,50 stake x 0,04 = $900,00/month
3 hours per day, 30 days per month at $2,50 stake:
3 hours x 30 days x 500 spins x $2,50 stake x 0,04 = $4500,00/month
3 hours per day, 30 days per month at $5,00 stake:
3 hours x 30 days x 500 spins x $5,00 stake x 0,04 = $9000,00/month
You can take the same values and adjust the calculation to the planned number of streaming days and duration to calculate your casino streaming plan.
Taking advantage of bonuses from the respective casinos will be essential in the long run to keep losses within limits. Fortunately, almost all casinos are very generous with bonuses for their affiliate partners. We therefore recommend to negotiate these as early as possible with the respective casinos, a contact person will be provided for you at almost all platforms.
Conclusion
Casino streaming is certainly one of the most interesting ways to make the hobby of gambling a profession. Once you have overcome the first hurdle and some players in your affiliate network, the costs you have to bear yourself will also decrease. In addition, as a casino streamer you have the advantage that you don't need tens of thousands of viewers to see streaming as a job, because the conversion is much higher here than in any other area on Twitch. So, if you enjoy gambling and like to visit the online casino anyway, we can recommend you to try casino streaming.
However, you should also keep in mind that gambling not only online but also offline brings with it some risks. It is not uncommon for people to slip into an addiction and gamble away all their money and subsequently get into debt. You can find more information about the risks and gambling addictionhere.
Olli
E-Commerce & Content
I am our housekeeper, wherever I can help, I stand by with help and advice =)