1 Introduction
In streaming, a creator's overall package is becoming increasingly important to viewers. A good first impression with an appealing avatar, high-quality trailer or a great logo arouses interest and radiates professionalism. We at OWN3D offer you a way to do just that with our easy-to-use design tools. With your new design offensive your channel will always look amazing visually and the best thing about it: Everything is coordinated and from one source.
You don't need Photoshop skills or expensive programs - with our tools you can create true design masterpieces for your stream and Discord server in a short time and without any prerequisites. Do it like the big streamers and turn your channels into distinctive pages that will elevate you as a streamer to a whole new level.
2 OWN3D - Emote Maker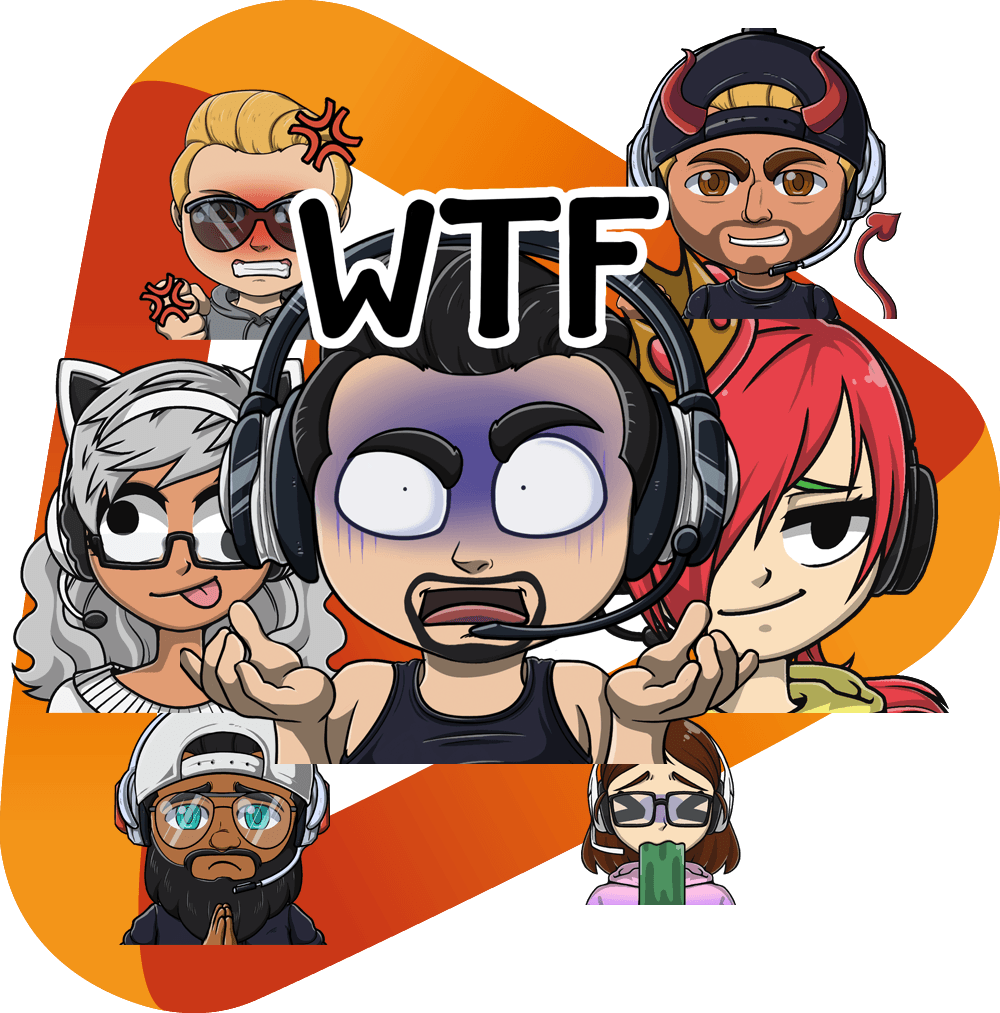 Emotes, as the name suggests, express emotions. And emotions while gaming are exactly what your viewers want to see. Forget about outdated and already overused standard smileys and Twitch emotes! Immortalize yourself in your own chat with emotes that reflect YOU. This way, you'll build a personal connection with your viewers, because every time someone sends an emote with your face into the chat, trust increases on both sides and your viewers quickly realize that this is about you, not someone else. You're no longer just streamer XY, people perceive you as an entertainer and a brand.
If you forget to chat and sit strained in front of the screen, the appropriate emote in the chat can significantly lighten the mood. Is a scene in the game particularly moving and sad? Maybe it's the right time for an emote that shows you crying. The range of possible uses is almost endless, and with a little creativity you can put together a unique package for your subs in just a few steps with our Emote Maker. Our illustrators have made sure that every mood is covered and with 25,000,000,000 possible combinations, you're sure to find the right emotes for you and your community.
Of course you can also use our sub emotes on Discord and surprise your colleagues / friends!
3 OWN3D - SUB Badge Maker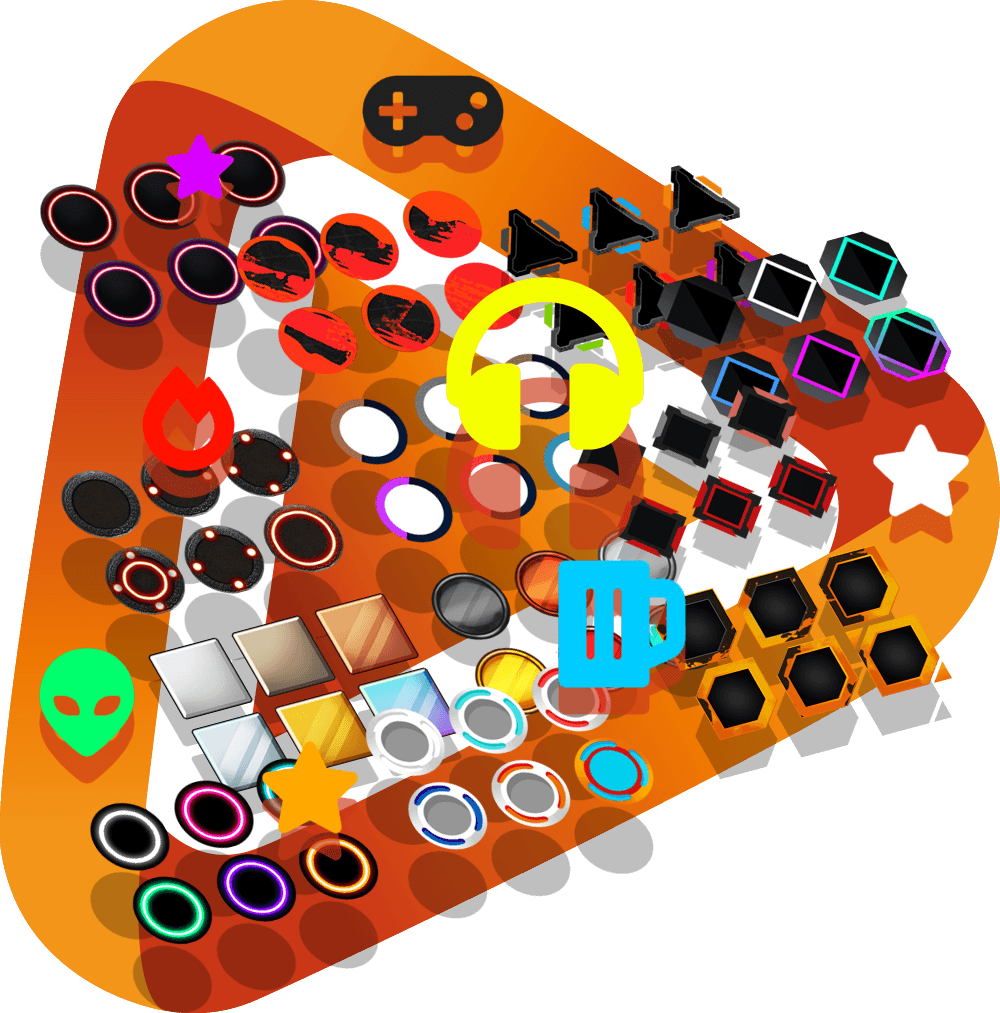 As proud as we are to present you our Sub Badge Maker, your subscribers will love them too, when they receive a new badge from you, because they have been supporting your channel for several months. Sub-badges are essential for a long-term development of a growing community, because those who support you should be rewarded accordingly. Sub badges are a wonderful motivator for both you and your viewers. Show your subs that you care about them and create unique badges to thank your supporters.
The longer the subscription, the more original and epic the badge should be. Your badge can be more than a golden trophy! Make sure you and your audience become inseparable with your own badges, choose from a huge variety of patterns and build your custom package without any design studies and Fiverr. The interface of our tool is self-explanatory and easy to understand.
4 OWN3D - Avatar Maker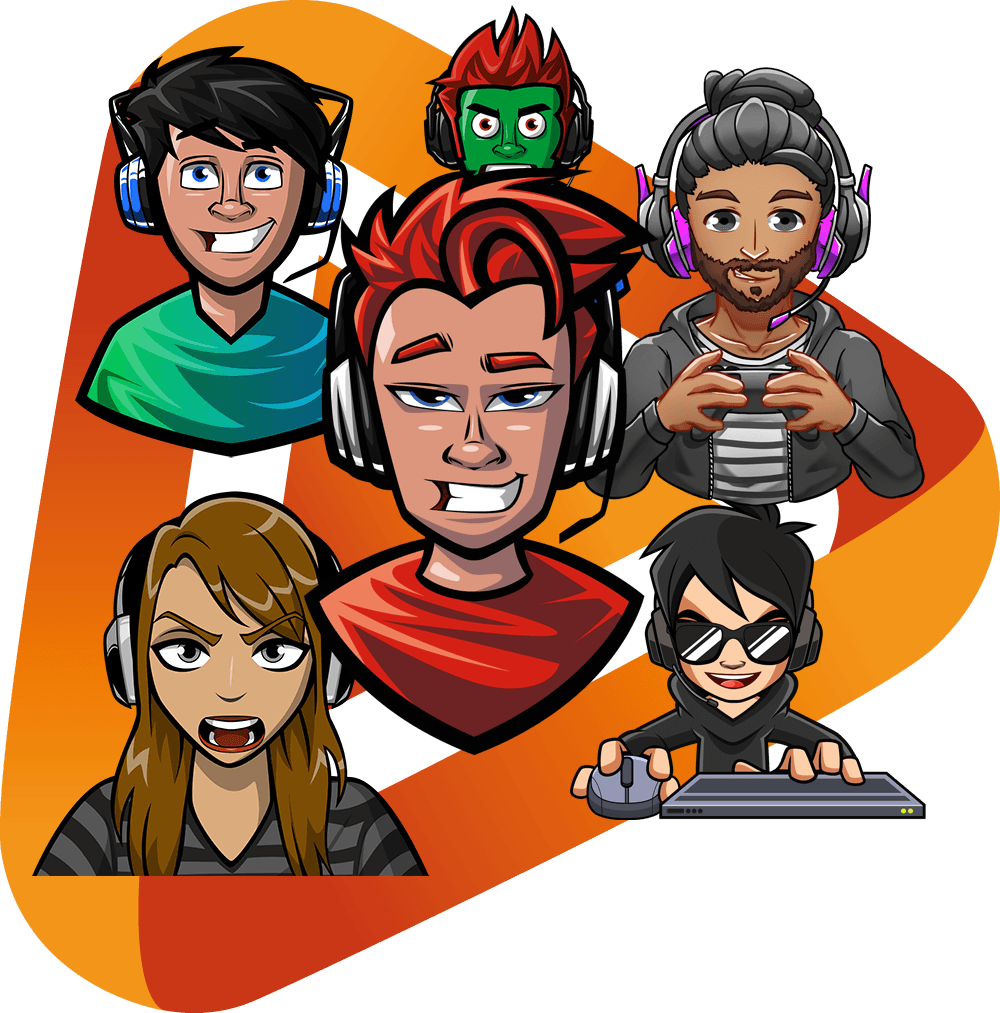 An avatar in social networks or when calling up your channel is often the first impression that interested and potential viewers get of you. The only thing worse than not having an individual avatar is not having a profile picture added to your channel at all. Show yourself from your best, weirdest or funniest side and save this snapshot of visual characteristics as your own avatar. Of course, you can go a little overboard and add some cool visual highlights. Try to emphasize what makes you special - the more unique, the more interest your avatar will arouse.
With our Avatar Maker you can create a cartoon image of yourself - and it's easier than ever! Maybe you've played a game with a character editor before - OWN3D's Avatar Maker is just that, allowing you to customize the face part to your liking, so your viewers won't soon forget you. Whether for an Instagram or Twitter account, your personal avatar is versatile and always special. Where others have a boring selfie, you have a cool cartoon avatar.
5 OWN3D - Gaming Logo Maker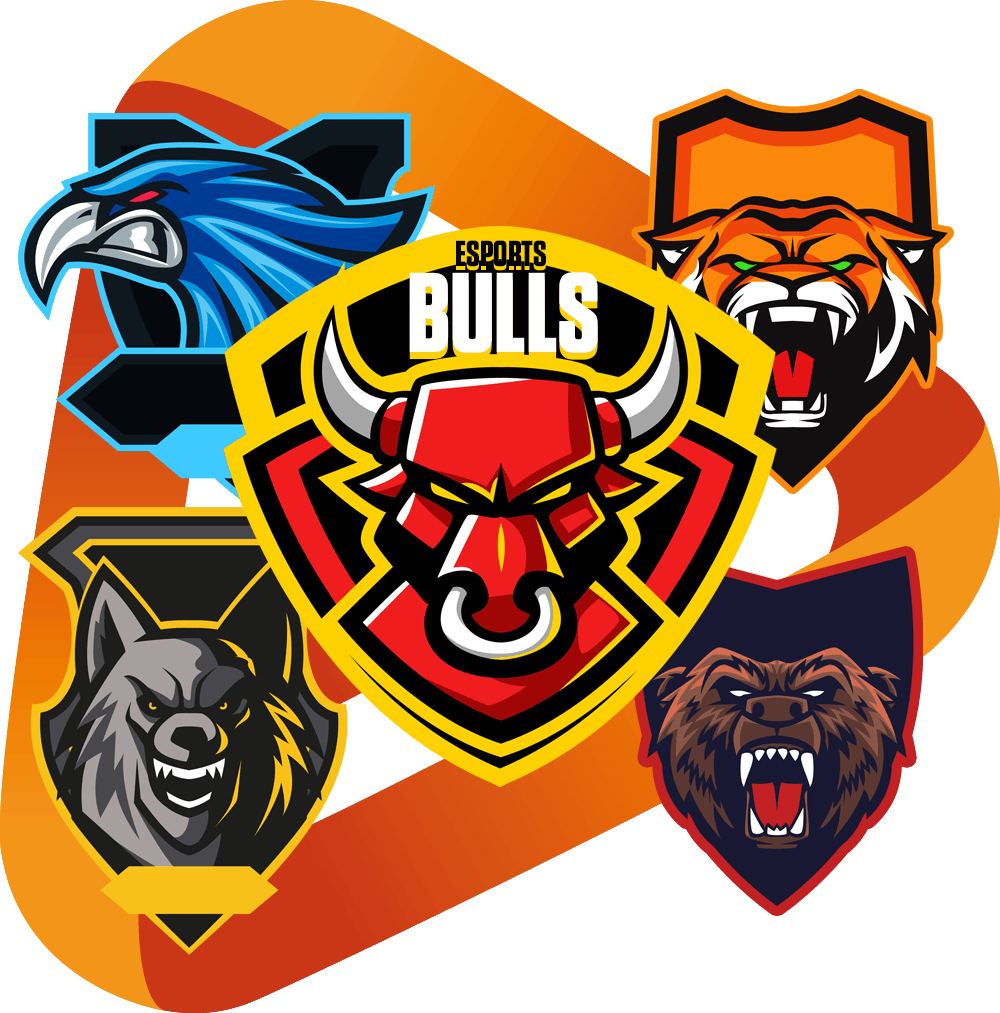 A logo represents your clan, guild, organization or yourself. The more professionally designed your logo is, the more attention you will get! Stick out of the flood of self-made logos with Windows Paint and showcase your brand with a logo that belongs only to you or your team.
With our Gaming Logo Maker you can become a designer in an intuitive way and create a perfect and exclusive logo in just a few steps. The different settings of our tool allow you to create a unique design. Here you can adjust text, colors, font, size and many other attributes and download the finished logo for all platforms immediately in perfect resolution and quality.
6 OWN3D - Trailer Maker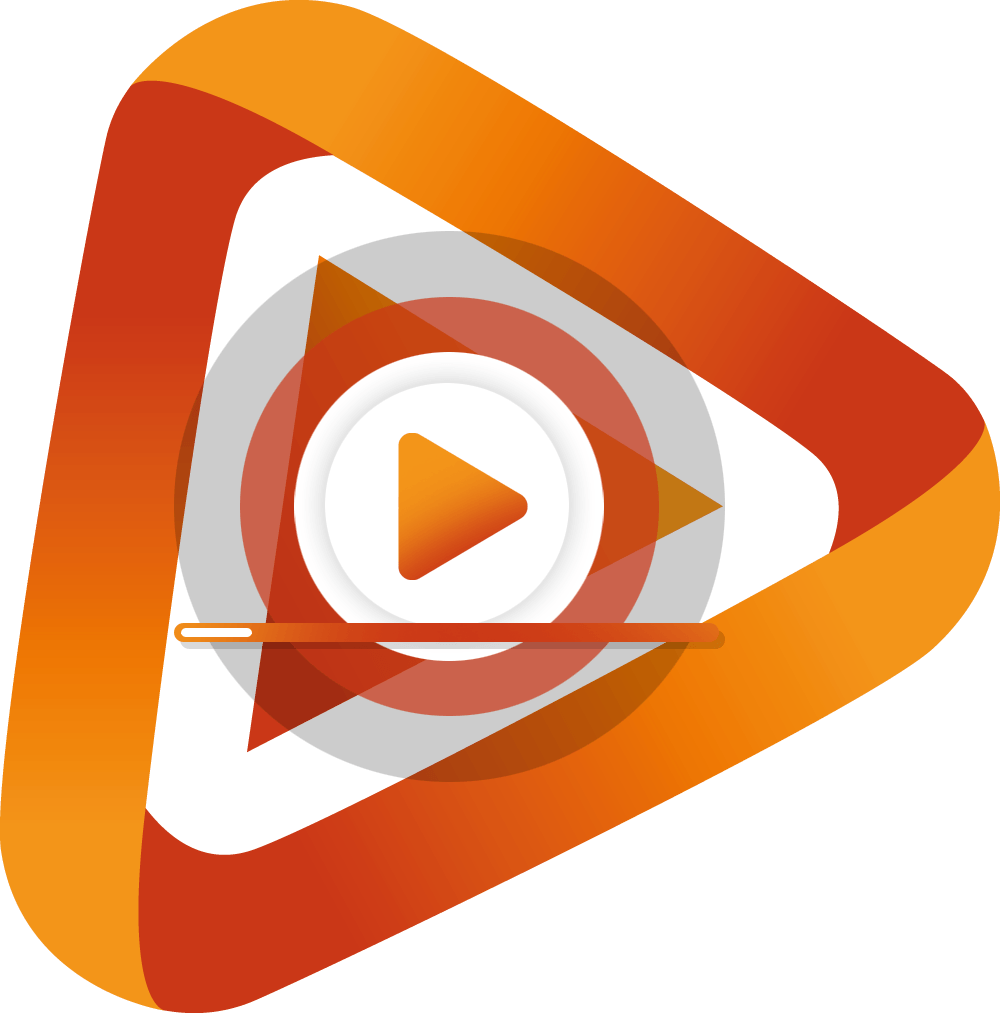 A trailer must basically make you want to see something and not scare you away. And since it can quickly come to rather unsightly mistakes when creating such clips, especially for amateurs, we would like to introduce you to our Trailer Maker, which can be used for YouTube intros as well as for Twitch channel trailers. Licenses for video programs are very expensive, and the scope of these professional products usually requires years of experience to be able to create great trailers with them. And this is where our Twitch Trailer Maker comes into play: We have made it our mission to offer you a tool with which you can create your YouTube intro or Twitch trailer very quickly yourself. And that without expensive licenses or complicated freeware programs!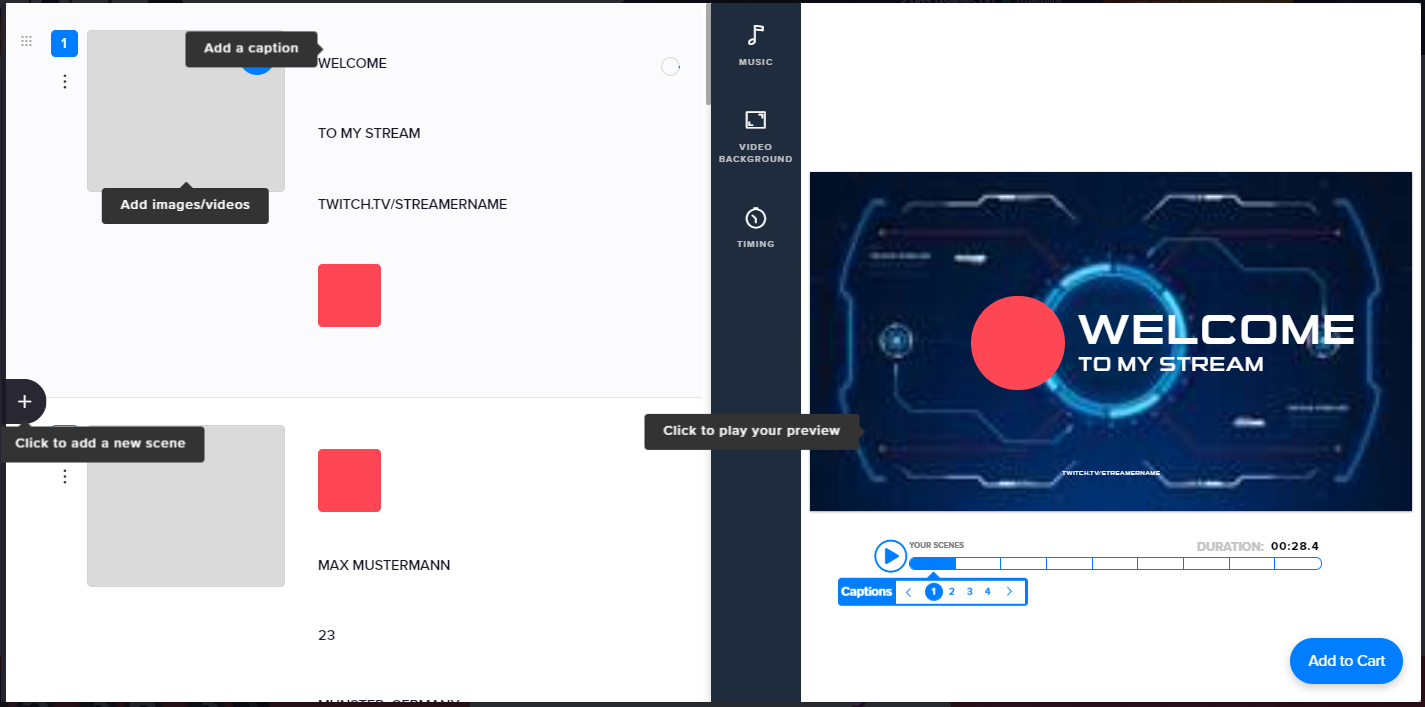 Create a professional and individual trailer for your channel! Put together your best clips and show your viewers in 60 seconds what you're capable of and what kind of entertainment they can expect from you. The foundation of your trailer is the design. Choose one of our versatile designs and customize it to your liking. In the following steps, you can polish your trailer with different elements and your own clips.
7 Conclusion
Whether you're a streaming newbie or a veteran. With our design tools, anyone can customize and spruce up their channels just the way they want. You don't need any experience with professional programs, nor are our tools associated with follow-up costs. The big advantage is that you can start immediately and have a result within a few minutes, which you can then download and share with the world.
The OWN3D design tools are structured in such a way that no wishes remain open. Should there be any questions, our team is ready to answer them as competent and fast as possible. We wish you a lot of fun with our tools and a successful streaming career, because with our design tools nothing stands in the way.