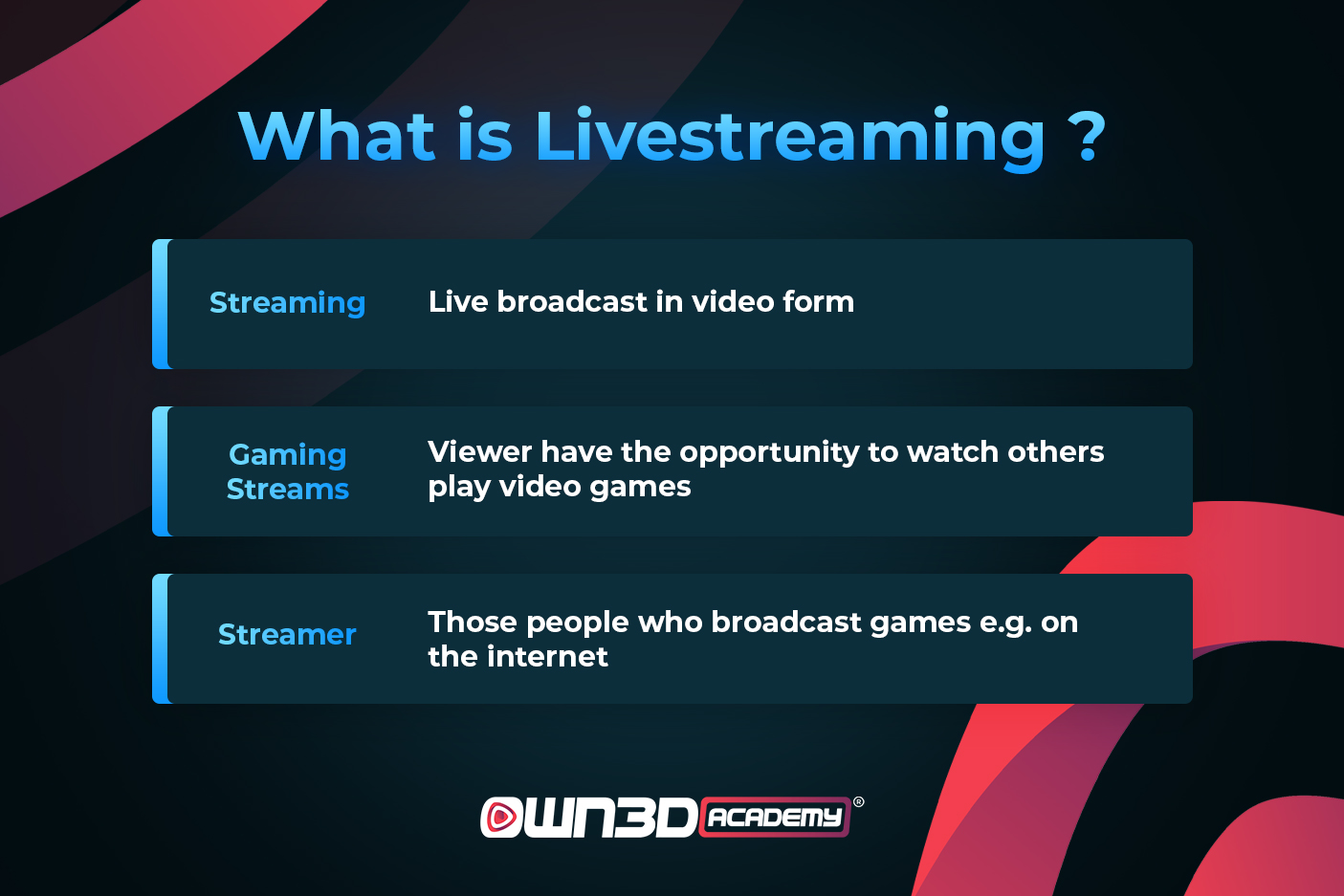 What is livestreaming?
Streaming is a live broadcast in video form. The live stream content can include games, talk shows, movies, series, or IRL (in real life) content.
Many people may associate the word "streaming" with Gaming Content; this chapter will be covering arguably most of the known content.
How does livestreaming work?
You can become a streamer from one day to the next. All it takes is a smartphone, which you can use to start a live stream and give yourself and your viewers a good time on the go—however, most stream via a computer or console such as Playstation or Xbox. 
What can you stream?
To find the right community for you, it's essential to make sure you are also streaming in the appropriate category. Almost all platforms have similar categories. However, Twitch goes more in-depth and covers virtually any activity in its category to keep more track. Here you can see all categories at a glance: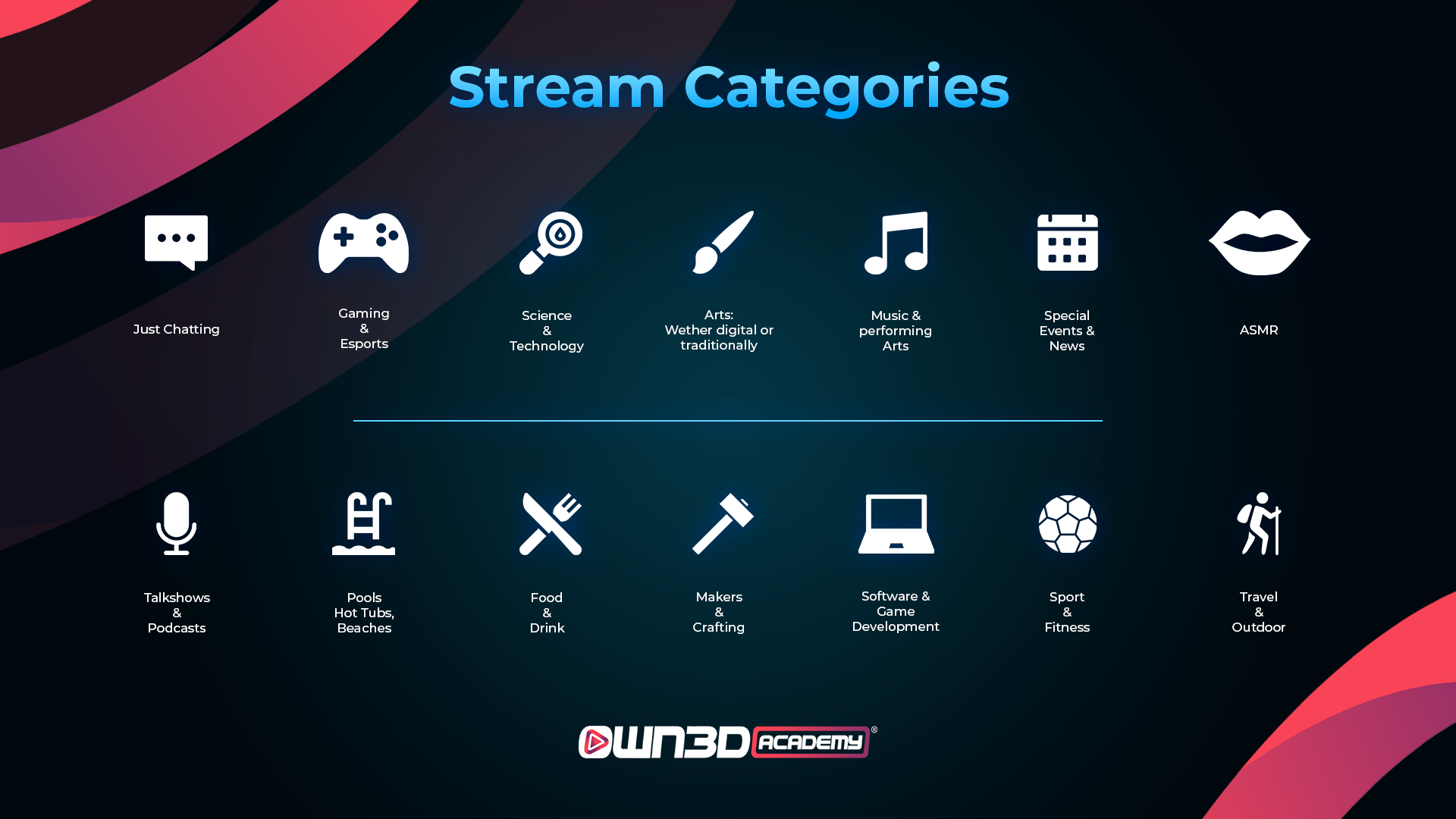 Where can you stream?
Over the past few years, a few platforms have become the big players in the streaming scene. The three biggest platforms are Twitch, YouTube, and Facebook Gaming. Each platform has its pros and cons - in the end, you should choose the platform you are most comfortable with and see yourself on.
You want to have a deeper look into this topic? Read more about it in our article: What you need to know about live streaming!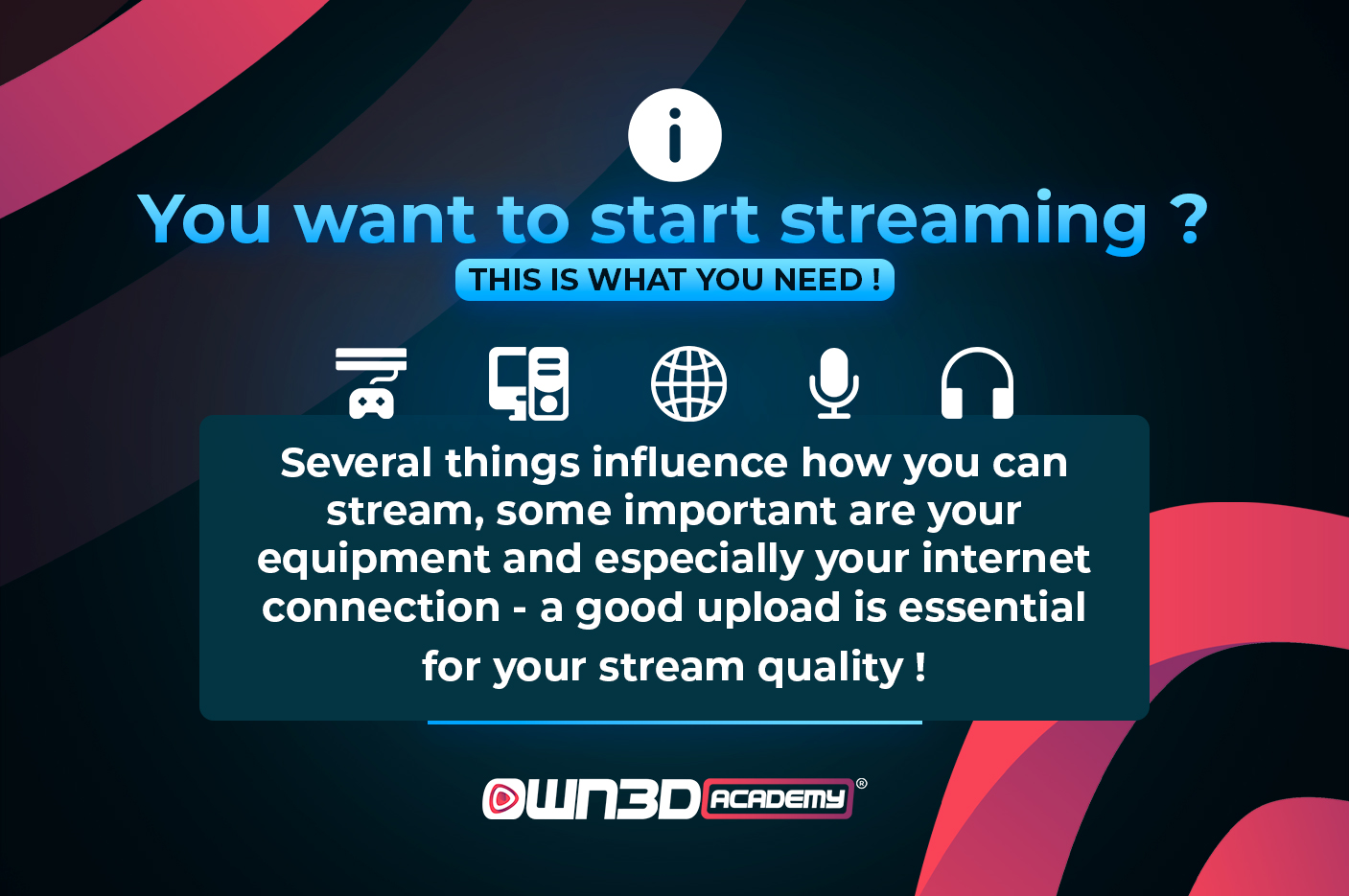 What technology do you need to stream?
No special software is required to stream directly through the console. You can also stream just the game, without voice or camera. However, it will be more challenging to generate viewers who will stay. Therefore, you should at least start with the following equipment for the console stream:
Streaming-ready console

Headset with microphone
Classically, most people stream via PC. PC Streamers naturally want to customize their stream, so we recommend starting a stream:
OBS Studio or Streamlabs OBS (streaming software).

Streaming tool (e.g.,

OWN3D.pro

or Streamelements)

Camera

Microphone (optional headset with microphone)

Headphones

Strong front light (for a better picture)
You want to have a deeper look into this topic? Read more about it in our article: What do you need to start streaming?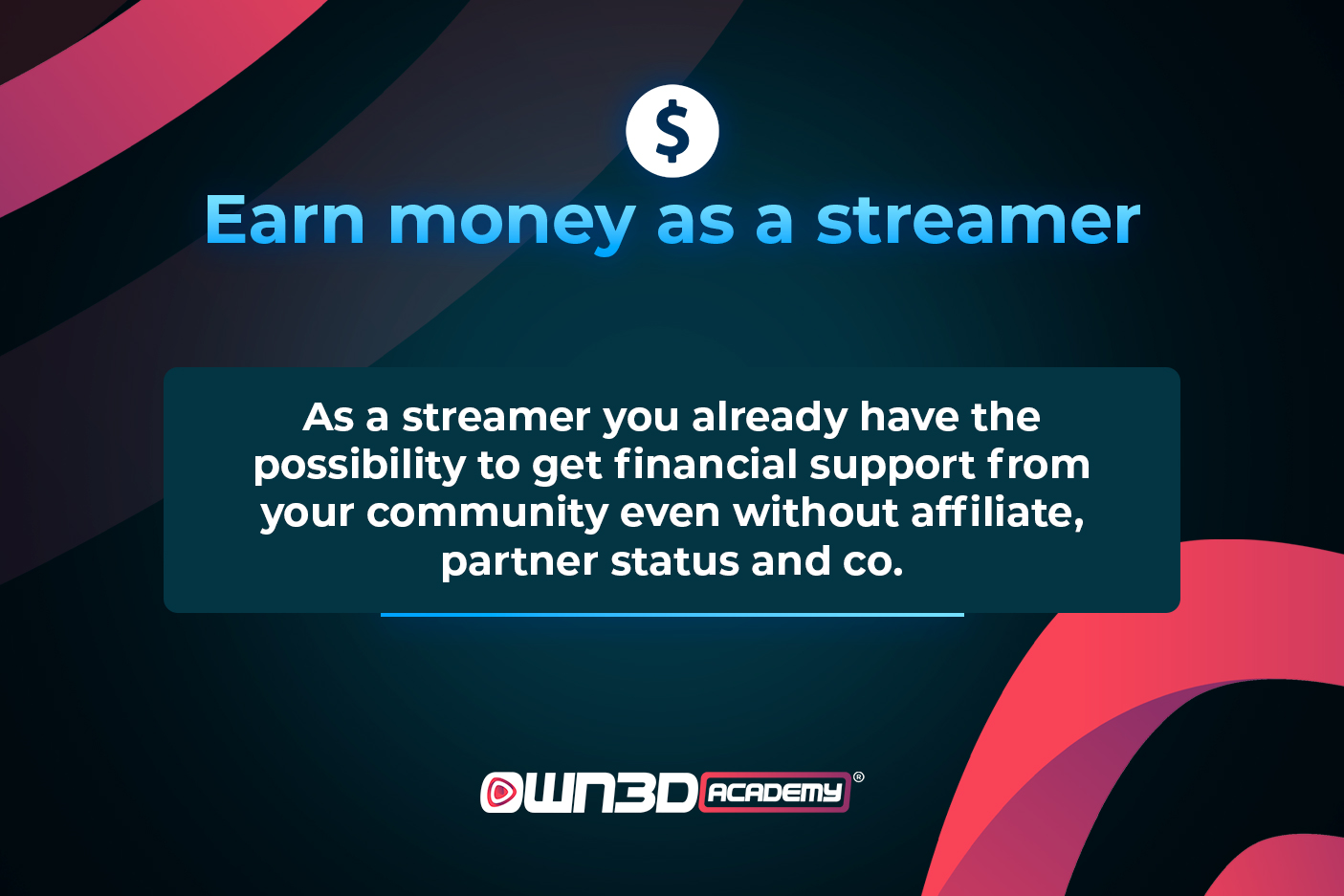 How can you earn money as a streamer?
Once you reach a certain number of followers and viewers, you can make money through partnerships, subscriptions, donations, merch, affiliate programs, or sponsorships. How much depends on several factors and varies significantly from streamer to streamer. 
However, your community should always be at the forefront of your mind. Give yourself and your channel enough time to grow. You will not reap fame overnight. Also, do not forget to use other platforms like Instagram or TikTok to entertain people there and make your stream more popular on Twitch.
Streaming for a full-time Career- is it possible?
Most streamers broadcast their content on the internet to pursue their hobby and even entertain a few people. But just like traditional film and television, live streaming has a handful of creators who not only make a living streaming but have become outright superstars. But success is something you have to work hard to achieve. It's best to approach it with a certain amount of composure and light-heartedness because there's no point in starting streaming to get successfully rich within two years. Very few have managed to do that, and it's comparable to winning the lottery.
You want to have a deeper look into this topic? Read more about it in our article: Monetization in streaming!