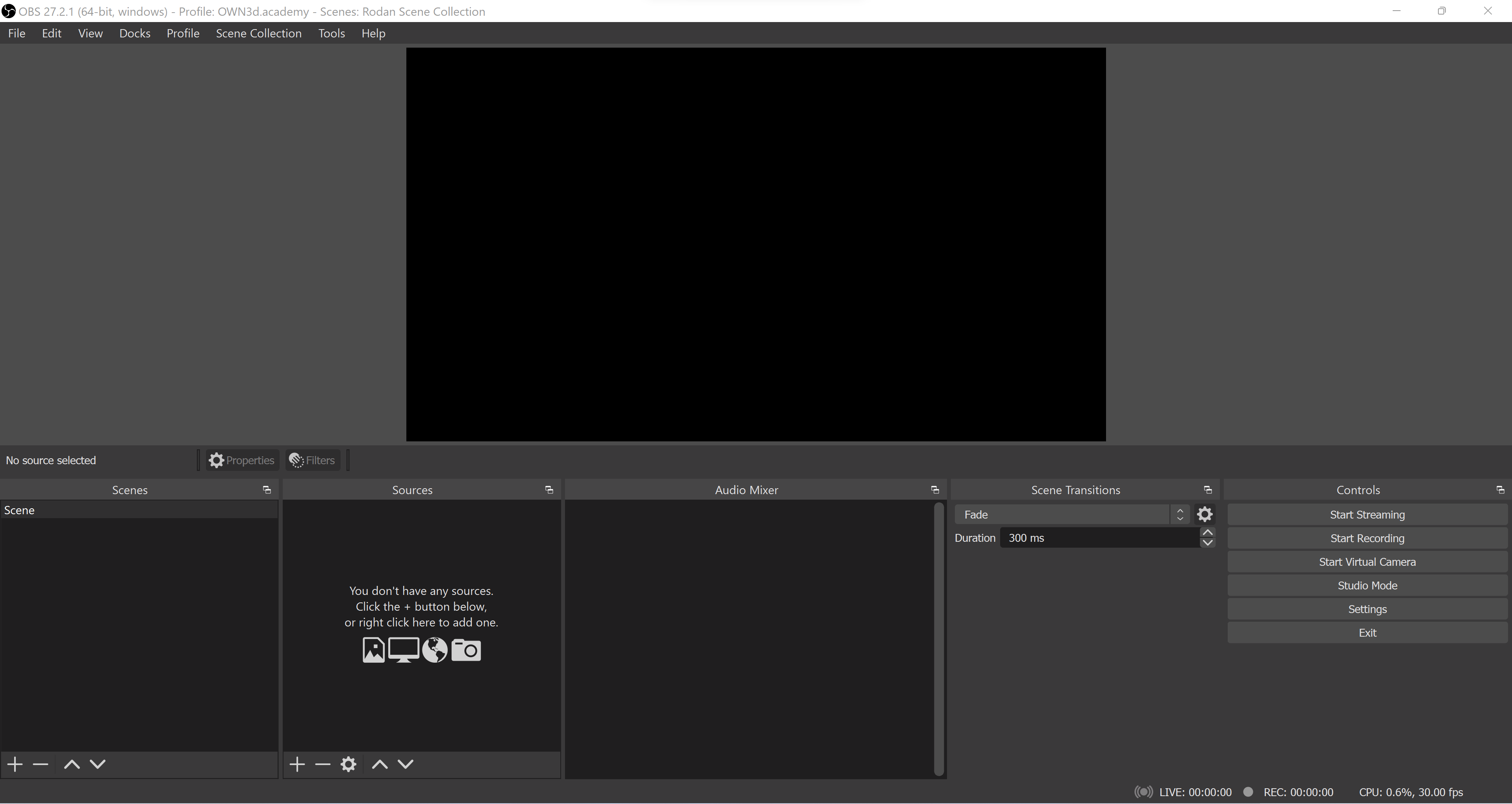 We recommend the free OBS Studio for the best experience. OBS Studio is the world's leading software solution for live stream broadcasting and it can also be used for offline recording as well. The software is open source, so there are many helpful third-party plugins and tools available. OBS Studio supports Windows, Mac and Linux, as well as all major streaming platforms.
The Stream Overlay complete packages are also compatible with all other popular broadcasting tools like Streamlabs, XSplit or Lightstream. However, OBS Studio is the best and easiest choice. It pulls fewer resources from your PC than Streamlabs, for example, and is quite comprehensive due to its many tools and third-party plugins (if you want that, you can keep it simple).
If you need help installing and setting up OBS Studio, we have the right blog article for you! It will help you set up your stream with OBS in a quick and easy to understand way.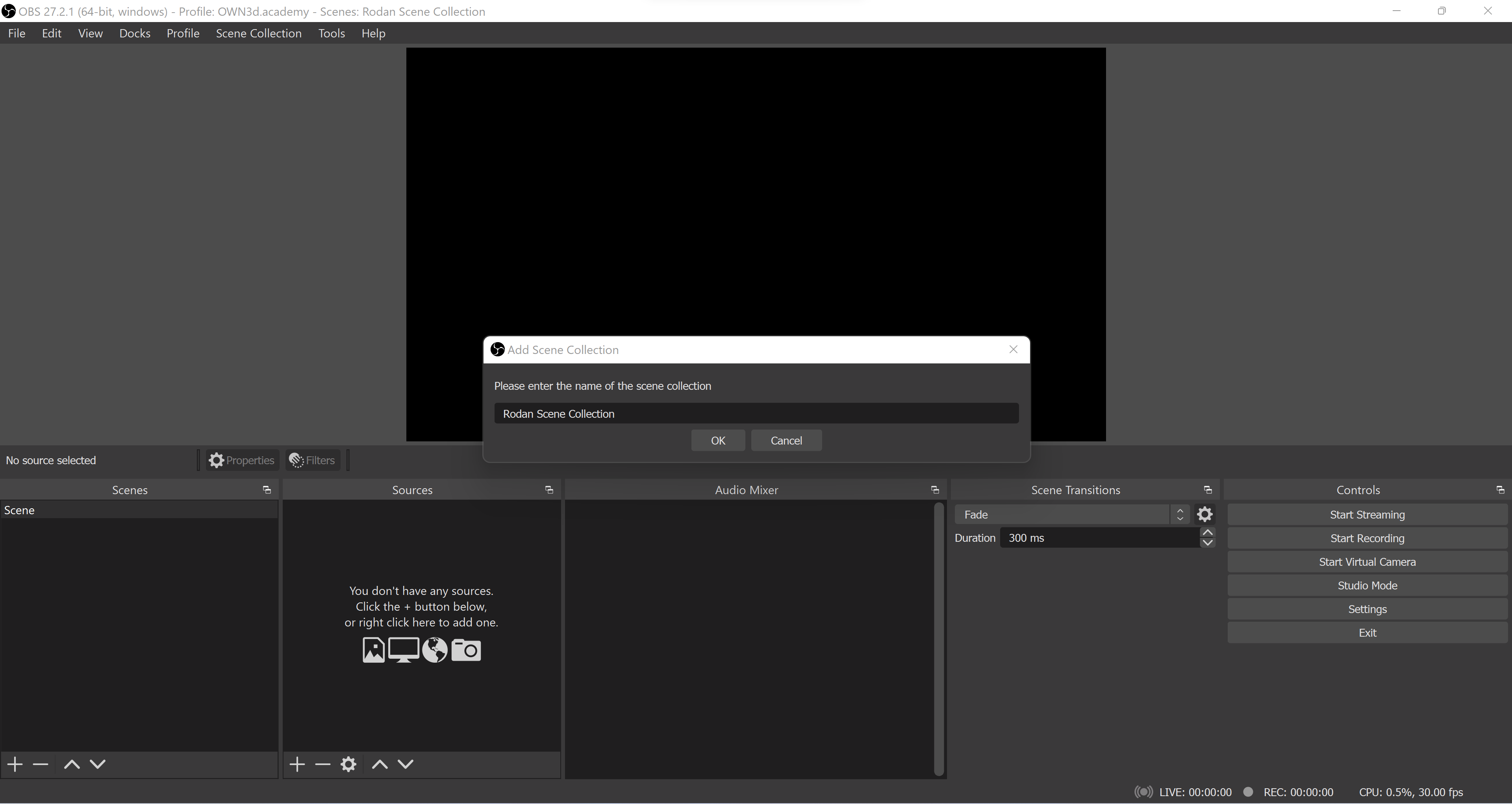 This lesson will teach you how to create a scene collection and corresponding scenes for your stream in OBS Studio.
To integrate a new overlay package, start by create a new scene collection. (This is not mandatory but it makes your life a lot easier since you don't have other kinds of scenes getting in the way.) Simply click on "Scene Collection" -> "New" in the upper tab to do so.
You can name the new scene collection as you like and then click on "OK" to proceed. Now you can create different individual scenes within this new scene collection. The scenes help you to bring in variety during the stream by transitioning from one screen setup to the next. You can switch between the scenes live at any time either by clicking around in OBS or setting up hotkeys. 
So why does it make sense to have multiple scenes set up for your stream? Imagine it as your personal movie or TV show. Most likely it begins with an opening credits sequence, proceeds through a set of events and finishes with a closer. Almost every TV show has a beginning, a plot and credits. That's pretty much how you can think of your scenes, too. 
Many streamers have a start scene at the beginning of their broadcast before they jump into their action, then scenes where they chat or play (depending on the category), and finally there is an end scene saying goodbye and prodding people to follow on other social media platforms so that they can stay up-to-date on everything.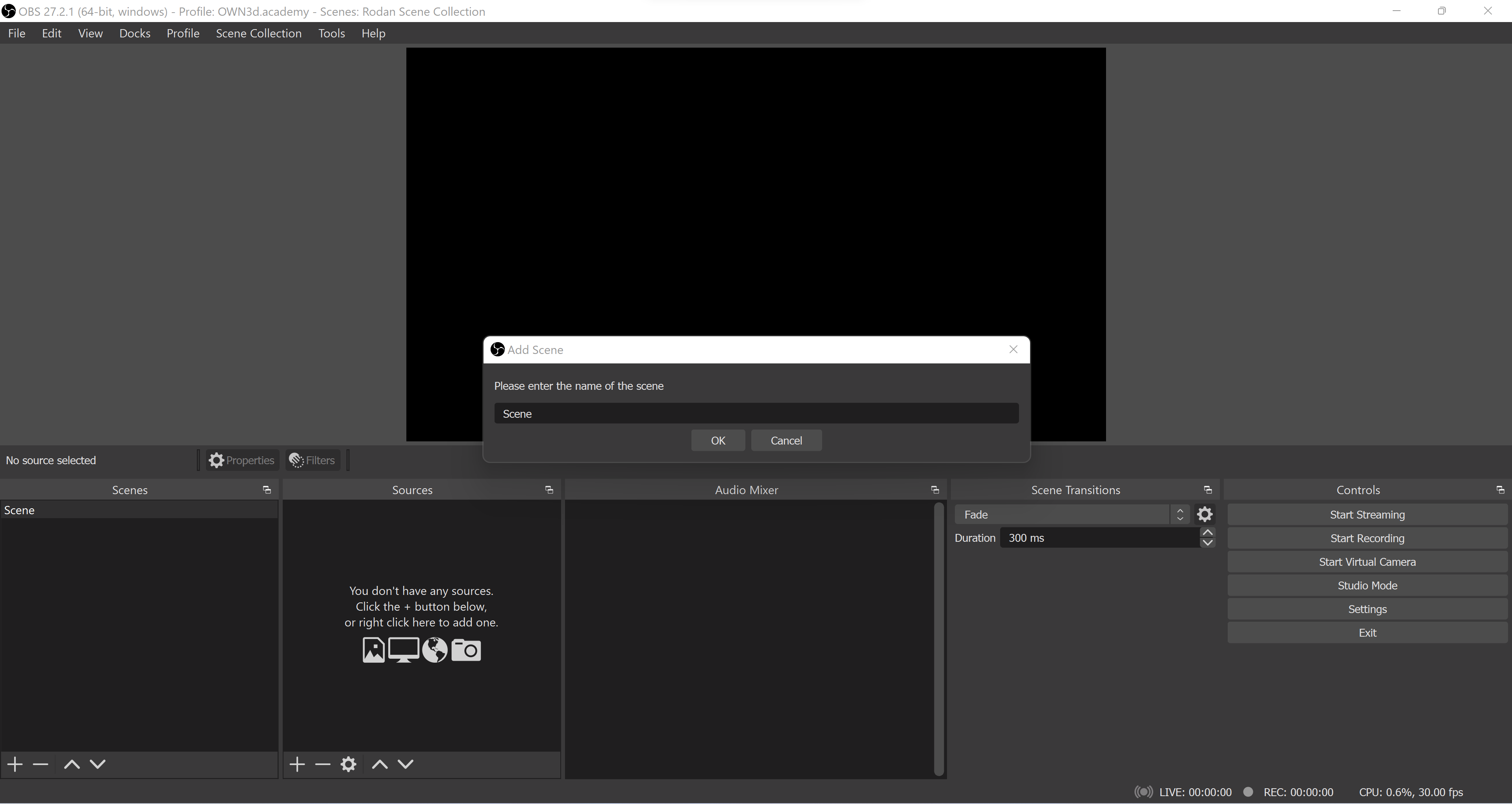 To create a scene, you start by clicking on the "+" at "Scenes" to create and name the new scene. This dock is useful in that you can specify multiple scenes in it, which you can then jump between easily with a mouse click, a keyboard shortcut, or a Stream Deck.
Scenes are where you can later insert the various elements of your overlay. The most frequently used scenes, which are also in almost all OWN3D.tv complete packages are:
Starting soon (Start scene)

Just Chatting (Talking Banner)

the Gaming scene with labels and the camera

Pause (BR)

and the end screen
You can also create and name your scenes individually as you see fit. Maybe set up something completely separate for a visual gag or have a scene with a fullscreen webcam to make a funny face when something ridiculous happens in the game!