Introduction
TimTheTatman (April 08, 1990 in New York City), real name Timothy John Betar is an American Twitch streamer and YouTuber. He has been active on Twitch since 2012 and on YouTube since 2011, producing mostly gaming content on both platforms. He is a member of the ESports division of energy drink manufacturer Monster and thus earns a living as a full-time streamer. He now has a total of nearly 10 million followers on Twitch & YouTube. He was nominated in the category "Content Creator of the Year" at the Game Awards 2020, but lost to the streamerValkyrae.
Info box (as of March 2021)
Language:English
Artist name:TimTheTatman
Civil name:Timothy John Betar
Age, date of birth:30, 08 April 1990
YouTube subscribers:3.11 million
Twitch followers:6.3 million
Twitter followers:2.3 million
Instagram followers:3.3 million
Platforms / Channels / Content
TimTheTatman streams on Twitch several times a week. He is a certified Twitch partner and streams various games almost daily. His focus is clearly on multiplayer games like Call of Duty: Warzone, Valorant, World of Warcraft, Fortnite, Overwatch or Fall Guys. He was also listed in the Just Chatting category for 291 hours last year, as he likes to chat or respond to YouTube content while streaming.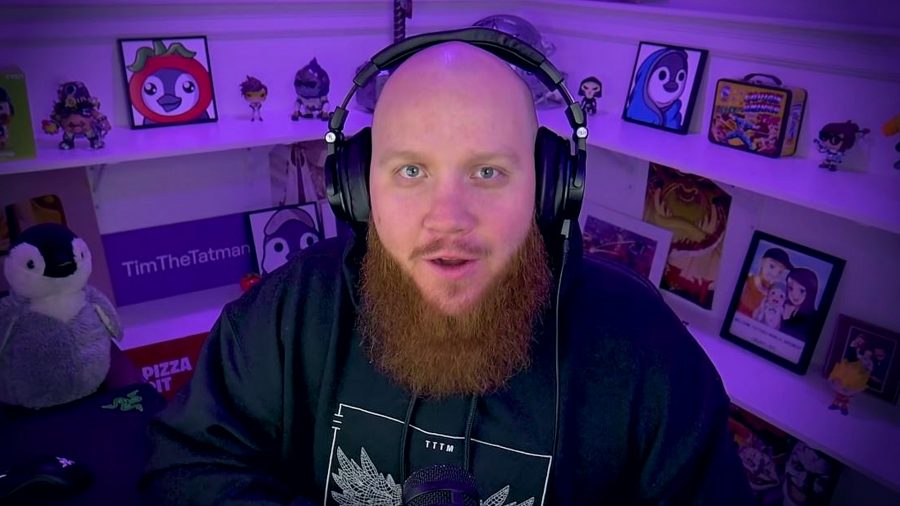 Betar then uploads his stream highlights regularly to his YouTube channel, which already has 3+ million subscriptions. He then provides his uploads with an intro produced specifically for the video, in which he speaks directly to the viewer and briefly summarizes what to look forward to in terms of content. His videos have an average of 500,000 views and appear 3-5 times a week - his motto here is: for every Twitch stream, a YouTube video. So his fans can see again in about 15-20 minutes what happened during the stream. Most of the time, the videos are titled with the overarching theme, for example, he tests new in-game weapons or the best and funniest moments are presented.
In 2018, he was part of a charity event that raised money for St. Jude's Children's Research Hospital. Together with other major streamers, this raised $2.7 million, with TimTheTatman breaking the Twitch charitable donation record by donating over $106,000 in 4 hours with the help of his viewers.
TimTheTatman streaming setup - What hardware does TimTheTatman use?
You always wanted to know which hardware or which streaming setup TimTheTatman uses? Then you've come to the right place! We'll tell you which hardware components (mouse, keyboard, monitor, PC, graphics card, etc.) the streamer TimTheTatman uses!
Life / Career
His active streaming and creator career began in 2012 when Timothy John Betar opened his Twitch channel, streaming for the first time and additionally uploading gaming videos to his YouTube channel created in 2011. With simple but entertaining clips on Call of Duty: Black Ops 2, he was already able to win over some viewers and followers at the time. Later, real-life vlogs about various trips, Twitch Con visits or collaborations with other Creaotor greats like NICKMERCS, DrLupo or Dr Disrespect followed. Betar has been a full-time streamer and certified Twitch partner since 2014.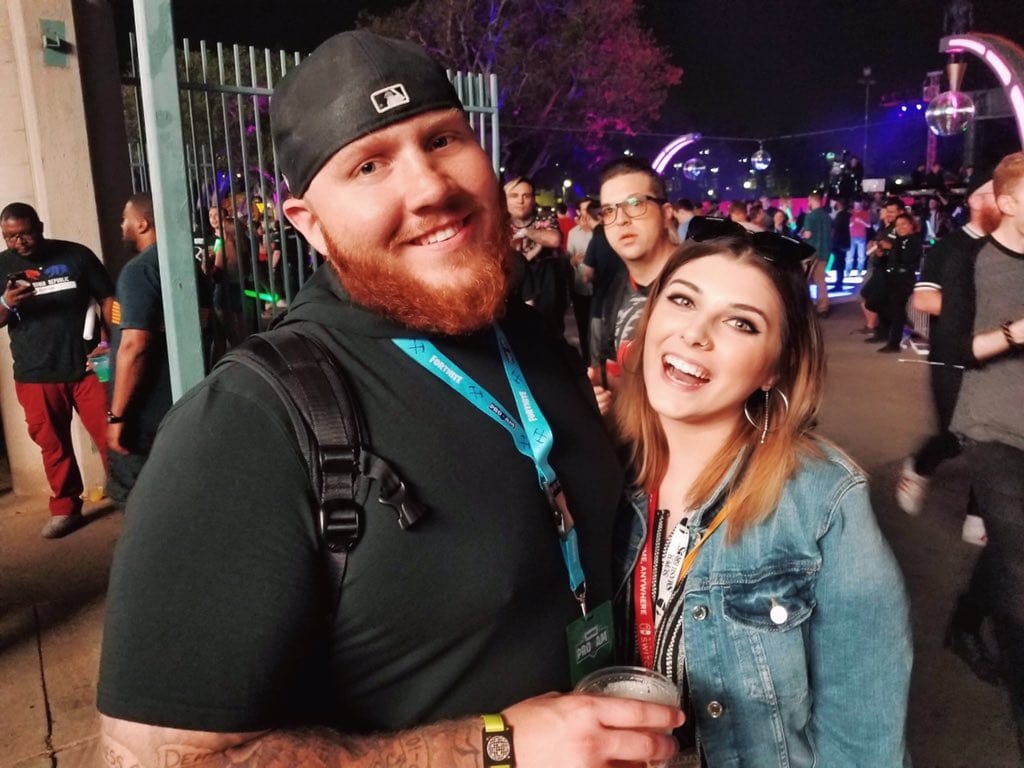 As his viewership grew, the games he played in his streams also varied. In addition to shooters like Counter-Strike: Global Offensive and Overwatch, he also has a passion for the MMORPG World of Warcraft. When the Battle Royale shooter Fortnite was released in 2017, TimTheTatman's streams became more and more popular and he managed to become one of the most popular Fortnite streamers on Twitch. This also led to numerous collaborations with other Fortnite pros such as Ninja, Myth, NICKMERCS or Tfue.
His popularity in 2018 grew so rapidly that his YouTube subscriptions went from 300,000 to 1 million within a few months. He streamed 1224 hours of Fortnite on Twitch at the time, already had an average viewership of 23,052, and gained 1.3 million followers on Twitch that year.
During E3 2018, he was part of the Fortnite Celebrity Pro-Am to play live on-site Fortnite while raising money for charity. Betar's standing in the scene was solidified again in 2019 when he signed an exclusive deal with Twitch.
Greatest achievements / numbers & statistics
TimTheTatman's success story reached its temporary peak in December 2018 when he won the Favorite Male Streamer/Gamer award at the Gamers Choice Awards. The Gamers Choice Awards honored e-sports players, creators, and internet personalities for special achievements. Two years later, at the 2020 Game Awards, he was one of the nominees in the Content Creator of the Year category.
Currently, Betar is a fixture in the Twitch and YouTube world, regularly entertaining tens of thousands of viewers with his livestreams. He currently ranks eleventh in the list of the world's most followed Twitch streamers with 6.2 million followers. His channels continue to grow steadily, and in 2020, he once again added over 1 million new followers, marking a 127% expansion. During livestreams, an average of 35,000 viewers tune in and his content brings the 30-year-old to over 60 million watchhours on Twitch.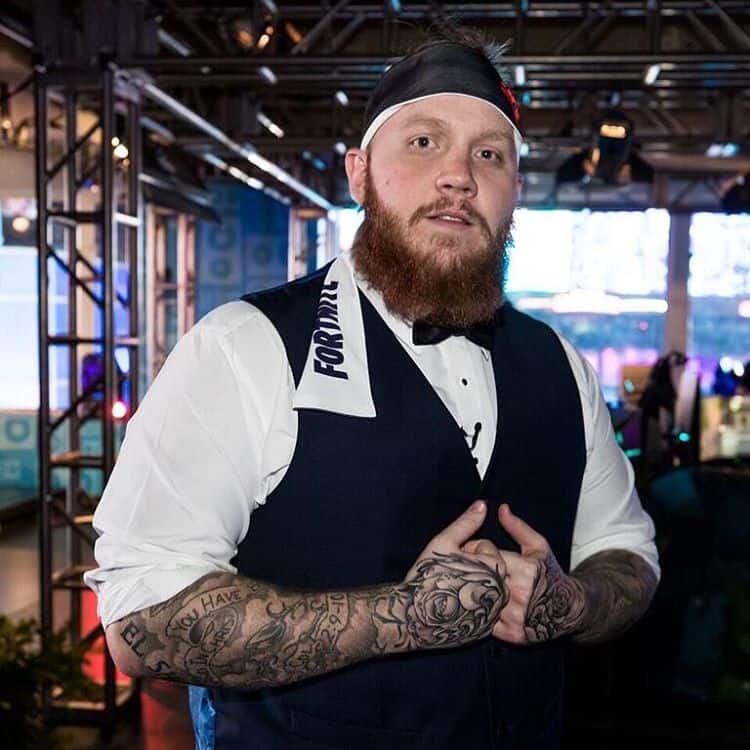 Assets / Revenue
With just under 29,000 active subs on Twitch, his YouTube videos and various sponsorship deals, TimTheTatman is likely to earn between $70,000 and $150,000 on average each month. Forbes listed Timothy Betar as the 9th highest-earning gamer in the world in January 2020, with a total net worth of about $8 million. He might have expanded this ranking in the past year due to his steady growth, as TimTheTatman is still one of the biggest creators in the world.
Social Media Channels
Facebook:https://www.facebook.com/timthetatmantv/
Instagram:https://www.instagram.com/timthetatman/
Twitter:https://twitter.com/timthetatman
Maurice
Content Creator
Quality Content right from the heart of a passionate Gamer. :)